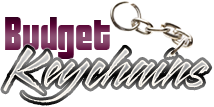 Custom Metal Keychains- High Value Business Gifts That Seldom Fail!
Posted by admin
Posted on February 22, 2018
Every marketer may hit a road block often while choosing custom gifts that will never fail to engage their audience during every promotional campaign seasons. Luckily there are a few tried and tested gifts that enjoy a red carpet welcome even if you choose to dole it out frequently. Custom metal keychains are one such gift that is safe to put your promotional dime on.
Why keychains
It's a no brainer, because everyone needs at least a few keychains in their daily lives to keep their keys well organized and safe. Nobody leaves home without their keys and that is what makes key chains a great promotional item for all types of companies.
Keychains make a perfect gift for all types of audience irrespective of age or gender differences, which in turn will make it a safe promotional item for all types of promotions right from mailer campaigns to tradeshows and store promotions among others.
Keychains are available in a range of materials, models and price points, which offer something special for everyone
Compact and light weight, custom keychains are easy to distribute and store
How Effective Are Keychains As Corporate Gifts
Metal keychains have proven as highly popular pedigree corporate gifts for clients, employees and referral clients. Easy to customize, these elegant and long lasting keychains will make a high visibility billboard for your brand. Every time your recipients use these keychains at the valet parking, in office or on the move, your brand will generate a lot of interest in everyone around.
Leave A Lasting Impression
You can't go wrong with laser engraved metal key chains in leaving a lasting impression because your brand and message on these will stand the test of time and remain in front of your audience for a very long time. Heart Shape Chrome Metal Keychains Holder will make a great way to show your heart felt appreciation to your clients and employees. Your brand and message on these will remain fresh in the minds of your recipients for a long time. These classic metal keychains also make perfect wedding favors and heart health awareness handouts.
The smooth and sleek design of Messina Metal Keychains will make it a perfect gift choice for an elite audience. Go for it
Fun Meets Functionality
Throw in a much desired fun element to your promotions with Round Triple Spinner Rosarno Metal Keychains that will double up as a fun spinning toy that will keep your recipients happy when they are bored or stressed out. These may not be as hot as their popular cousins of fidget spinners but enjoy a considerable fan following if the impressive sales figures are any indication!
Playing Cards Shape Metal Keychains are perfect handouts to promote casinos and to reach out to the bridge loving audience of yours. These logo items will surely make the trump cards in your campaign.
Designed to last long and look great, metal keychains make souvenirs and collectibles as well. Marketers that wish to make their milestone celebrations special can consider metal keychains as handouts. Personalize these with your event greetings and message to make it unique and see how your recipients will love to flaunt these attractive gifts wherever they go. Shop right away!