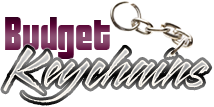 Creative Custom Keychains Make Portable Advertisements
Posted by admin
Posted on September 29, 2022
 Keychains have become a veritable attraction in the world of advertising.  Popular and budget friendly, custom keychains are indeed a head-turner in big events, which can drive the attention of the crowd to your promotional stand. Keytags are not something that is new to the market; they have always been a popular choice among marketers.
Businesses now take custom keychains as one of the greatest forms of portable advertising mediums. Available in a range of unique designs, colors and shapes, logo keychains make a great way to get your audience engaged with your brand.
How effective are keychains
Keychains are great choices for advertising your brand at all types of promotional settings like sporting events, fundraising events, fairs and festivals. The full color message on these keychains will instantly grab the attention of not just the recipients but passing people as well, thereby taking your brand to several new minds. Thanks to its wide visibility, promotional keychains are quite eye-catching. People will surely notice them while your logo printed on it stands out in style.
Cheap and efficient
Keychains will take your brand to as many people as possible. It will even make a great talking topic among people, which makes it a promising marketing solution in every event. Make sure to choose a model that is big enough to accommodate your logo and message. You can even print your call to action message  or artwork, which people can read easily.
Maintain aesthetic appeal
Keychains are not just functional items but make fashionable accessories as well. So, make sure to customize these with interesting designs and  message to make it visually appealing
Reusable
Keychains are reusable, which means your recipients will use it for a long time, during which these handouts will create priceless impressions. Long lasting and highly retained, keychains make ecofriendly handouts that are fit for green promotions. Did you know that customers seldom replace keychains as long as they work?
Ideal for target promotions
Keychains can be placed at the right place at the right time for a prolific outcome. Easy to distribute in person or as mailer items, custom keychains  are well suited for target promotions so that you get the ultimate  promotional impact and maximum attention from  your audience.
Highly visible
While conventional ads like brochures and banner ads are often discarded quickly, popular promotional giveaways like keychains make a long lasting marketing solution. These can be used by all types of businesses. Plus, custom keychains are an inexpensive way of advertising that enjoy higher visibility and frequency. If you thought business promotion is an expensive affair, make use of these budget friendly handouts to spread the word and advertise effectively. Choose from a wide range of models in various sizes and shapes and customize it with your message to  promote a product or service.
Long-lasting promotion
Keychains  are one of the unique vehicles to promote your brand message. These everyday items will enhance your brand exposure  by remaining visible in business events like trade shows. Designed to withstand the rough and tumble of everyday life custom keychains can be used under any weather conditions.
Versatile
Keychains can be used in places where other kinds outdoor ads cannot be, which in turn will give you the freedom to promote your business the most effective way. For instance, you can use it during game days, beaches , etc.
Custom keychains can be used in various branding campaigns with ease because firstly, keychains are something everyone needs in their life. Secondly, keychains will fit every promotional plan with ease. For instance, you can use it as employee appreciation giveaways, mailer items, awareness handouts , trade show merchandise and so on
Thus, when it comes to announcing your business to the world, custom keychains are one of the easiest and effective ways to go about it.  They're typically easy to customize and provide eye-catching graphics that will easily capture the eyes of potential customers in a variety of settings, from trade shows to outdoor events.
Keychains are useful
Keychains  can be extremely useful in promoting a business by making your logo recognizable and easily identifiable for everyone around. An average user may need 4-5 keychains for their office and home keys. So, free custom keytags  always enjoy a warm reception among the audience.
Keychains make a billboard wherever you are
Marketers can virtually create their  own billboard and bring it wherever they want with custom keychains. Every time your customers carry these around, your logo and message will get a new set of audienceCompact light weight and easy to distribute, custom keytags will leave a lasting statement in all types of promotions.
Advertise on the move and impress customers with an engaging design on  custom keychains-. It will keep your message fresh in potential customers' minds. Keychains will indeed make a fabulous advertising option for street fairs, trade shows, or sporting events thanks to its low cost advantage and ease of distribution.
Turn your clients into brand advocates
You can turn  your clients to your brand advocates with custom keychains . Nobody can resist these well designed keychains. It will even make a great talking topic among everyone who happens to see it. Customize keychains with your  logo or artwork to promote your event an upcoming event without being intrusive.
Keychains are memorable
Logo keychains are memorable simply because they are fun. Keytags are also colorful and come in a huge variety of shapes and models including combo models like bottle opener keychains that will make your message memorable than ever before. Every time your recipients use these logo items as bottle opener or keychains, your brand and message printed on it will indeed get a lot of attention.
Keychains have a Greater visibility
To ensure that your prospects remember your brand, you need to make sure that it is visible to more people. Easy to distribute in large events like conventions, festivals and fairs, these logo items will get your message across to a huge number of people.
Unlimited use
While signs and billboards  have limited shelf life at one time investment , keychains have unlimited exposure and use . Marketers can order keychains in bulk for all the forthcoming events with ease. Plus, unlike other marketing tools, custom keytags are not over exploited yet. People still get happy when they  get free keychains. This  surprise factor is the key to register  your logo in your consumers' mind.
Assured ROI
Advertising keychains are affordable. Moreover, it will last for a long time and thus, the return on investment is really impressive. So, if you have been looking for a custom giveaway that will never fail, look no further than custom keychains as promotional items.
Have a better idea to use logo keychains in your promotions? Share with us in our comments section.