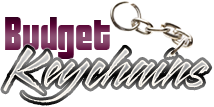 Personalized Keychains – Get Your Recipients Talk About Your Brand
Posted by admin
Posted on February 21, 2018
Keychains are something everyone will use many times every day as we all have to deal with multiple sets of keys at home and office. Marketers looking for a custom gift that anyone will find useful will find custom keychains a perfect choice. These are gender neutral and versatile, which makes it appropriate for all types of branding purposes, tradeshows and even fund raising events. Custom keychains make popular free gifts that are loved by everyone and will offer great visibility and portability for your message.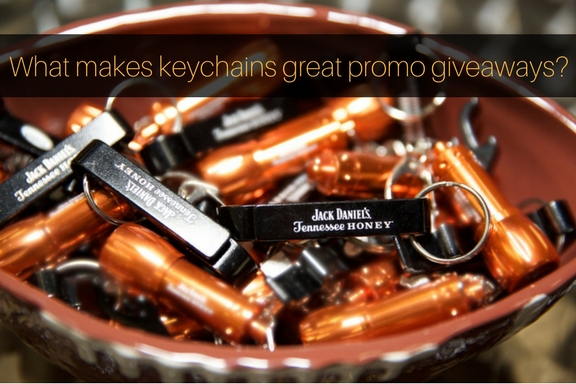 What makes keychains great promo giveaways?
Firstly, keychains are easy to keep and convenient to carry around, which enhances the popularity of keychains as handouts. Everyone will use these logo items on a regular basis to carry the keys and every time they do so, your brand will get their undivided attention. Keychains will put your brand in front of the audience for a long time, which means that your brand recall will go up manifold and your customers will be inspired to make repeated purchases. A brand loyal customer will also set off word of mouth publicity for your brand, by taking your message into a wider audience.
The low cost benefit of keychains will make a perfect choice for mass promotions like tradeshows and mailer campaigns. Highly versatile, logo keychains will never fail to appease any type of audience and hence make a safe bet if you have a diverse audience to cater to. Keychains in all forms and colors are welcome; so if you are not sure about the tastes of the audience, a keychain will make a sensible gift in your marketing mix.
How to customize your keychains?
Keychains can be customized to cater to your branding needs to match the exact purpose of your advertising. Personalize them with your brand and message and every time they take out the keychains at the parking, to open the filing cabinets or the closet, your brand will get their ample face time. Consistent exposure to your brand will enhance the visibility and popularity, which will put your logo ahead of the competitors in a subtle yet effective way. While customary advertisements like billboards and newspaper ads will have only a very short shelf life, promotional items like keychains will put your brand well displayed in front of the audience for a very long time.
Looking for more ideas? Here is a quick round up of some of the popular models
Carabiner keychains: Offer the ultimate hands free convenience for the outdoorsy clients with these carabiner keychains that will never shy to show off your brand.
Bottle opener keychains: Anytime is party time for people that carry these dual items that include both a key tag and a bottle opener and pop the top of bottles.
Flashlight keychains: A handy source of light at the finger tips and a safe way to organize keys, these custom keychains are top sellers for obvious reasons!
Share tips and ideas of using custom keychains in the comments section below and join the conversation.
Share and Enjoy