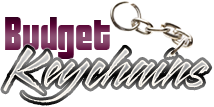 Keychains – Timeless Gifts That Stand The Test of Time
Posted by admin
Posted on October 26, 2022
Keychains  are not just functional but fashionable alike.  Designed to hold the keys safely, Keychains also double up as fashion accessories for most people. Available in various designs and colors , custom keychains printed with your brand will enhance your brand exposure like never before.
Cost effective
 Most marketers strive to get the most popular handouts  at lowest investment. This is what makes custom Keychains a popular gift choice. Available at prices starting a few cents, logo Keychains  are perfect for mass promotions like mailer campaigns and trade shows.
Dynamic
Moreover, keychains will fit the bills of all types of gifting needs – both personal and  business gifts. For instance, elegant models like custom metal keychains  make great  corporate gifts to show your goodwill towards  your clients and business associates. Custom Keychains can also be given to the employees to show that you care and make them feel special and as corporate gifts to reinforce business relations.  You can even use logo keychains as fund raising items,, team spirit swag or milestone giveaways. No matter what your promotional theme is, custom keychains will easily fit into the plan.
Limitless options
Keychains are also available in a wide range of models and sizes to cater to the diverse promotional needs of marketers and their budget requirements. Choose combo models like bottle opener keychains or tapemeasure Keychains that offer the dual utility of two essential tools for the recipients. More the utility , more will be The brand exposure. Quirky models like floating keychains will effectively set off word of mouth publicity.
Nonstop brand promotions
Not many custom giveaways can match the high visibility of keytags. Keychains remain in plain eyesight of the audience and will make  tangible reminders of your brand for a long time without being intrusive.
Easy to customize
When it comes to customizing a keychain, you are limited only by your imagination. Bring your logo, to life in a slew of colors and styles on Keychains and make it stand out in style. Make use of the high visibility imprint space to make your brand and artwork stand out.
Here are some of the industries that can effectively use custom keychains as their merchandise
Nonprofits and Volunteer Organizations
Nonprofits and Volunteer Organizations will surely find custom keychains a perfect way to thank their donors and supporters. It is indeed a great way to promote or commemorate an event or cause and are great for your nonprofit or volunteer organization. They can also be given away as door prizes or even sold to raise money. Keychains will obviously pique interest in the minds of anyone who sees it and will start a conversation.
Parks and Museums
National parks and local museums  can immensely  benefit from having custom-made keychains. Apart from being a brad reminder it will make a highly cherished travel souvenir worth showing off for the visitors.
Schools and Universities
 Clubs, and Sports Teams of colleges and schools can customize keychains with  their logo and mascot to promote their sports teams and alma mater. Your recipients will indeed be proud to hang from their key rings on a daily basis. It will demonstrate pride and affiliation of the prospects with your organization. Promote a culture of pride within your organization by creating your own customized keychain, perfect for your thriving fan base.
Now that you have a fair idea of the promotional potential of custom keychains, it is time to explore our collection of printed Keychains.