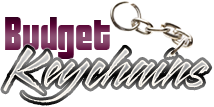 How to Win Your Marketing Game With Custom Keychains
Posted by admin
Posted on September 16, 2022
Keychains may not necessarily ring a bell as a potent promotional  tool for most marketers. But on a closer look, you will indeed be surprised at the countless benefits that these logo items have.
Multi functional
 Gone are the days when custom keychains used to be plain and basic. These days, you will find a lot of interesting multifunctional models like flashlight keychains and bottle opener keychains among others.  This branded merchandise is designed with a 2-in-1 purpose. It works as a keychain and a bottle opener at the same time. The unique design of this promotional item will make party hours interesting  for your audience while keeping their important keys well organized.
Durable
Keychains are available in various material choices including metal keytags, leather keychains and acrylic keytags among others. It is guaranteed durable and suitable for long-term use.  You will even find floating foam keychains that will stay afloat in water, which makes it a safe choice for beach holidays and pool parties
Incredible imprint space
Keychains have an incredible imprint space for you to place your brand, message or something more. You can choose various customization methods including laser engraving, screen printing or embossing depending on the material of the keychains that you choose. The right imprint method will make your brand stand out in style.
Ultra slim
Custom keychains are ultra-slim, making it easy to slip on bags, distribute during business events or send out as mailer items. Being light weight and portable, keychains are easy to carry for your recipients anywhere, anytime. It can also be attached to their bags or wallets.
Stylish
Compared to other promotional giveaways , custom keychains offer a lot of appealing choices on a budget. Students and employees alike will definitely love its stylish and modern design.
Ideal for All Ages!
Keychains  are something people of all age groups may need to keep their important keys safe and at easy access. So, even if you have a diverse audience group of people comprising of different age groups, you will find these giveaways perfect choices as they are not just for adults. Even kids collect these as collectibles and everyday items. Thus it will appeal to everyone in your audience. With so many options to choose from, there is no end to the fun that you can have with them.
Customizable
The complete customizability feature of promotional keytags is something customers and businesses will love. Not just the logo, marketers can add artwork, tagline and more on these everyday items.  Thus brands can promote their brand better! You would definitely love the incredible customization feature. Is it not great that you can customize designs and colors depending on your prospect's needs?
How to Use it for Marketing?
If you want to include custom keychains  in your marketing, here are some ways on how you can get the most out this product.
As employee giveaways
Make your employees feel special and well appreciated by handing out these customized keychains that they will surely find useful. Without the employees your business might not be able to operate as what you planned. This thoughtful gesture will indeed pay you back manifold in the days ahead. Appreciating their contributions and efforts is the best way to retain and ensure their loyalty to your company. Sending them high utility gifts like custom keychains will surely make them feel appreciated.
Giving  gifts  to employees really helps to make them feel that your company acknowledges their efforts. Giving multi-functional models would be ideal to grab and retain their attention.
Client gifts
In a highly competitive market, it is crucial for businesses to have a strong base of loyal clients. Handing out giveaways like keychains would inspire them to continue their business with you. Multi-functional, stylish, and undoubtedly high-quality, keychains will indeed make a perfect gift for them.
Gifts with purchase
People love receiving gifts upon purchasing an item. It is a tempting reason for them to do repeat business with brands. So, including highly useful gifts like keytags with every product purchase from your store will make a great idea.
As trade show giveaways
Offering free giveaways is indeed the best way to attract more event participants to your booth. Custom keychains will win hands down as trade show swag because these are easy to distribute and store. In addition, the low cost advantage of keychains will make it well suited for mass events like trade shows. Last but not ;east, keytags are something everyone needs. So, your trade show swag will never get discarded. It is a smart way for you to put your brand in front of the audience for a long time even after the event to make possible leads.
As milestone gifts
Make your milestone events like company anniversaries really special and memorable  by handing out custom keytags as custom milestone gifts to your guests. Every time they see these branded keychains they will be reminded of your brand and the prestigious event that you had hosted. Commemorative keychains even make a great addition to the collectible fo your loyal employees and clients.
As contest giveaways
People of all ages love to participate in games – virtual and real. For marketers fun and games make a great way to build up a buzz about their brand and engage their audience with their brand in a subtle way. Custom keychains will make a great choice as contest prizes considering the incredible popularity and the low cost advantage that keytags offer.
As fund raising items
The versatility of keychains will even make it fit all  the bills of your promotional events and social causes. Keychains make wonderful fund raising items because these are budget friendly . Marketers can thus sell it off at a  better price to raise proceeds for their cause.
As mailer items
In addition, not many custom gifts can match the charm of keychains as mailer items because these are light weight, easy to mail out and above all budget friendly.
Now that you have an overview of the benefits of custom keychains, it is time to get started. Explore our complete line of custom keychains to choose a model that will meet your needs. Should you need tips and suggestion, feel free to contact our team to stay on top of your promotional game.