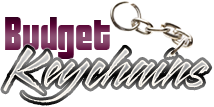 Log Keychains Make Brand Impressions in Less Time
Posted by admin
Posted on September 1, 2022
Keychains are everywhere. Who would have thought these every day items could be the next big thing in various marketing campaigns? Marketers have long been taking advantage of the promotional potential of custom Keychains.
Keychains are essential for people to carry their keys. Likewise, they also serve as accessories and also perform well in marketing. Having said all these, custom Keychains have all what it takes for people to love them. Free limited edition giveaways like keychains will enable retailers to gain easy traction  and reach out to their audience. Whether you wish to spread the word or  pique interest in the minds of the audience, custom Keychains will fit your marketing needs.
Create a surprise element
Offering free gifts for a limited period of time will obviously create curiosity and  urgency among customers. It will even inspire them to buy the products before gifts run out of stock. Thus free gifts will enhance the engagement of the audience and will help marketers to make new leads.
Get your message across
In addition, popular giveaways like Keychains make effective vehicles for advertising in enhancing your brand exposure. Versatile gifts like keychains complement every product line and make the customers feel good.
Keep your brand popularity on
Often the popularity of brands stagnate after a while. In a market that is flooded with countless products and brands, it is easy for consumers to sway away towards other brands. This is where everyday giveaways like keychains come to the bigger picture. It will definitely keep your brand in plain eye sight of the audience and will continue to engage them with your message.  Hence this marketing strategy will last much longer than your standard marketing efforts can offer.
Custom keychains make new leads
An interesting keychain often make an interesting talking topic, which in turn will make new leads. Often practical gift like keytags make a compelling reason to make a purchase for consumers. It will not just bring new customers to stores but also bring existing customers back more often to make consistent sales.  Above all, these popular custom giveaways enhance the customer base of brands.
Why Keychains
Portable
Being small and compact, keytags make portable handout that your recipients can carry wherever they go.  So, just think of the impressions they will make during crowded events like game days or corporate events.
Make it unique
Add  your stamp of creativity and brand personality by customizing keychains with  your artwork and message
Practical
High utility products such as keychains will keep your brand on top of the shoppers' minds and help you target a broad range of audiences: men, women, teenagers, students, and office workers.
Long lasting
Designed to last long and to withstand everyday wear and tear, keytags will surely make consistent impressions for your brand for a long time.
Limitless options
Keychains are even available in a wide range of models including combo models like bottle opener Keychains, flashlight Keychains and more. Available in various interesting shapes and sizes, keychains will easily complement any promotional theme.  For instance, if you are promoting your beach resort, custom floating keychains will indeed make a great choice whereas for realtor open houses, nothing can match the charm of house shaped keychains. Options are truly limitless while using versatile giveaways like keychains.  
Easy to use
What's more incredible about them is that they do not require to be charged up or batteries and hence are environment friendly. Ergonomically designed and incredibly popular, custom Keychains will definitely impress every genre of audience and demographics. In addition, the colorful designs will indeed make this merchandise appealing to buyers.
Further, promotional keychains are easy to use  for everyone, as it don't need any professional skills or technical knowledge to use it unlike many other promotional swag
Budget friendly
Custom Keychains are definitely inexpensive and customizable and  will meet the needs of even start up organizations and low cost promotions. While it gets your message across to offices, schools and homes, it will also make a great and useful gift idea for every customer. Win-win.
Now for some interesting ways to incorporate keychains into your branding
As On-pack promotional items
Include these custom Keychains in every pack of your product being promoted to impress your customers.
As promotional gifts with purchase
Handout a custom keychain with every purchase . It is an effective strategy to entice consumers to make impulse purchases.
As Thank you gifts
Giveaways like Keychains that are handed out free of charge or obligation will generate awareness and goodwill. It is a great gift idea to thank your new and existing customers.People from all walks of life use  keychains in everyday lives. Hence you cant go wrong with these custom giveaways.
As referral  giveaways
Custom Keychains can even be used in customer loyalty programs. So, it could make consumers feel recognized and rewarded every time they refer their friends to your brand. Plus, it can encourage loyalty in a way that people would always opt to choose your brand every time they need products or services.
Gifts for every reason and season
Keychains are popular all round the year. It can also be customized with your brand and message to make a thoughtful giveaway all round the year including holiday season. It will even make perfect Father's Day gifts,  tree décor items during Christmas or mailer items during campaigns
Branded outdoor Keychains are  functional all year-round irrespective of the season or the type of audience . This means all round the year, your brand on keytags  will remain visible  to people without being out of place.
As collector's items
A custom keychain will win hands down as collector's items as well. People would love to collect exceptionally shaped and branded keytags, which in turn would make a great talking topic for your brand.
It requires no maintenance
Another good thing about logo Keychains is that it involves no maintenance to keep it in a good state to carry your brand.  Designed to last long  it will indeed make a branding tool that never stops working.
Are you interested to use custom Keychains to boost sales and retain customers. Browse our collection to find your perfect match that will impress your audience and meet your budget. Should you need more tips, watch this space for our daily blog posts.