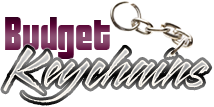 A Few Sound Reasons That Make Metal Keychains Perfect Gifts- Must Read
Posted by admin
Posted on September 19, 2017
Promotional items offer a lot of options in every price points. The key to ensure the best return on your investment is to put your brand on a truly useful item that will enjoy a long retention. This is where custom keychains come to the bigger picture. Metal keychains will merge usefulness with your brand and company's image and budget. Keychains are everywhere and your logo on it will also get a lot of attention and portability.
Your brand message and logo engraved on the shiny metal surface of these keychains will remain as long as these logo items itself. Everyone needs keychains for their home, office and even on the go. They may need multiple sets of keychains to keep their keys safe and well organized and your logo on these will remain right in front of your target audience consistently.
Keychains are not something that people toss into a drawer and forget about it. These elegant and long lasting gifts will bolster your brand image and will enhance your corporate identity. Metal keychains have a classic charm about it, which makes it a perfect handout for all types of recipients.
Here are some of the benefits of metal keychains that you will find interesting
These are lightweight and ideal for mailers without the need for special packaging
Metal Keychains fit nicely inside a Christmas or Thank You card.
Keychains are easy to store and transport to tradeshows or events without the risk of damage or additional shipping costs.
Durable and long lasting, keychains will highlight your brand for a long time.
Superior quality, custom metal keychains are available in various price rates, which make it suitable for even budget marketers.
Apart from being highly practical items, keychains will also make great collectibles and accessories that will not just increase your bottom line, but your brand image as well. Let's be frank about. It is near to impossible to choose custom gifts that will appeal to every genre of customers and to strike a chord with the diverse audience. This is where custom keychains score big because everyone needs these daily use items to keep themselves organized and safe.
Here are some of the best selling metal keychains that you may want to make part of your promotions.
Star-Shaped Keychain Rings: Make your brand the star of the event by handing out these logo items. Personalize these logo items with your brand and message to make it an elegant promotional item and a personal gift choice as well.
Rectangle Metal Keychains: These make great tote inserts or store promotional items. Put your brand and message on these daily use items to make it a great walking talking billboard that nobody can take their eyes off from!
Round Triple Spinner Rosarno Metal Keychains: These keychains with an attention-grabbing triple spinning action will make a delightful gift option. Your recipients will love to fiddle with these always, putting your brand on wide display.
Ellisse Metal Keychains: These polished chrome metal oval keychains are designed to look great and last long. The handy detachable design will make it easy for the users to add or remove keys. These are great for promoting automobile showrooms, valet parking, auto detailing, car parking, and more. You can laser engrave your brand on these for a long lasting impression.
Do you have any innovative ways to employ custom keychains in your promotions? Share your ideas at the comments section.