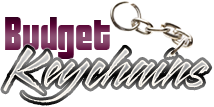 Solid Reasons for Marketers to Invest in  Promotional Keychains
Posted by admin
Posted on July 12, 2021
Keychains are everywhere; but most people often overlook the branding potential of these non-descript items. If you wish to get your message in the hands of your customers every single day, look no further than logo Keychains. Anything imprinted on these high utility items will create brand awareness wherever it goes.
Why custom Keyrings?
Well, there can't be anyone who doesn't own at least one key in their possession. Most people have multiple sets of keys to manage that may include house keys, car keys and even office keys. Thus logo keychains offer a great opportunity for brand exposure every day!
Here are some of the benefits that Keychains enjoy
Practical: Keychains are not just basic accessories designed to carry keys anymore. Today, you can shop from a wide range of combo models including bottle opener Keychains, flashlight Keychains, tape measure Keychains and a lot more.
Visually appealing:  Keychains will enhance the personality of a plain set of keys and makes it look more appealing and easier to locate.
Budget friendly: keychains are available at unbelievably low rates starting at prices of a few cents. The low cost advantage coupled with high shelf life will make Keychains handouts with assured ROI.
Portable: Light weight and compact, Keychains make excellent mobile billboards for your brand and carry your message into a far wider audience than your target customers. Portable handouts like Keychains travel easily with your audience making new leads and enhancing your customer base.
Functional and trendy: Not many custom gifts can be as trendy and functional as keychains for your audience. While promoting your brand, custom Keychains make the lives of your recipients easier. Win-win.
Now that you have a perfect promotional giveaway that offers both practicality and usability on hand, it would be interesting to explore some interesting models in custom Keychains.
Bottle opener Keychains: One of the bestselling models in our collection, these keychains are as effective in popping the top of bottles as carrying keys. Choose from an exciting range of models, themes and colors to match your branding theme.
Tape measure Keychains: Everyone will find these  Keychains useful in construction and DIY tasks. Choose from a range of shapes and colors to leave a lasting statement.
Flashlight Keychains: Light up the way of your prospects and your marketing campaign alike with these Keychains. These high utility handouts will certainly brighten up your customers' day.
If you are looking for more, browse our collection of custom Keychains to pick up a model that you will find interesting.