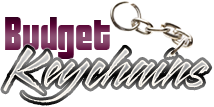 Tips to Market Your Business With Logo Keychains
Posted by admin
Posted on September 7, 2022
Ever wondered why logo keytags are so popular? Apart from their high utility in keeping keys organized, Keychains also make trendy accessories for everyone. Available in a wide range of  shapes, colors and styles, custom keychains make truly exceptional gifts for both personal events and business promotions.
Custom keychains are sleek and inexpensive, which makes it easy for everyone to carry it wherever they go or collect them as souvenirs.  Thus businesses can invest in branded keychains during milestone events , movie premiere and something similar. Your recipients will love to attach these trendy keytags  on their bags and wallets as accessories and not only to hold keys. Thus your message will get more visibility than you  thought. If you're looking for a promotional item that's highly visible and are budget friendly,  keychains are an excellent choice.
Top Tips  to Market With Custom Design Keychains
Apart from offering the most trending Keychains, it's also about getting the word out to your target market  like a pro
Identify your target market
Before you start designing your keychains, keep in mind the preferences of your recipients to make sure that the people who will receive these items will actually love them. Consider their interests, life style and hobbies while customizing Keychains. Available in a wide range of colors, shapes and sizes, Keychains will offer something special for everyone. 
Your promotional theme
Think for a while what you're trying to promote with the keychain  and the message that you are trying to convey to your audience. Whether it is a milestone event, a new product launch or a new store opening- No matter what you are trying to promote, you will find a keychain that will easily meet these promotional objectives. The message should be clear and simple so that your recipients know exactly what it's about.
Choose a model that best suits your brand
A keychain is an item that gets carried around every day. With every passing day, the number of people who will see your message will increase. So, make sure to choose a model that best suits your brand and represent it in style. You can even choose a shape that you can associate with your product line so that it will be easily identified by your recipients. Include your corporate colors to the design to make it more noticeable for the recipients.
The material
Keychians are available in various material choices like metal, leather , plastic and more . If you are looking for a long lasting and elegant keychain that is fit for your high value clients , metal Keychains will be a great choice. Whereas  budget friendly plastic keychains are a better choice for mass promotions and mailer campaigns . Leather Keychains will impart a sophisticated look for your brand;  while novelty Keychains add a fun spin to your whole branding. The material that you choose should match the theme of your campaign.
How to incorporate
Keychains can be used in countless ways and can be distributed to your target audience accordingly.
As appreciation gifts: keychains make great customer appreciation gifts along with purchase or as part of a referral program. Showing appreciation to your customers for supporting your business will go a long way in enhancing their brand loyalty. 
Include them in product  packages:  Offer a surprise to your recipients by including custom Keychains as product package items. It will make sure that your brand will be seen by more people and make new leads.
As contest prizes: Fun contests like raffles are proven ways to drive up a buzz among the audience and create a renewed interest  about your brand among them. Make your contests even more fun and memorable by offering tangible giveaways like Keychains to your customers who participate.
As brand souvenirs: keychains will tick all the boxes of a perfect souvenir during events like product launch or trade show . Your prospects will have a solid reason to remember your brand for a long time when they get these custom giveaways.
As mailer items
Being light weight , Keychains are easy to mail out without adding up to the postage expenses. You can include these with your business newsletters and holiday greetings  to add an element of curiosity in the minds of your audience while promoting your brand. Offering a free gift is the best way to tug the hearts of your prospects. Even this simple gesture will go a long way in turning the tides in your favors in business promotions
As fund raising items
Keychains make pedigree fund raising items thanks to its low cost advantage coupled with high utility. Choose from popular models that  people will surely be interested to buy  to support the social cause. For instance, choose quirky models like bottle opener keychains that bring together the best of both the worlds of a bottle opener and a keytag. It will give more utility for your recipients and more popularity for your brand 
As team spirit items
Keychains will make team spirit items as well that can promote unity among the members of your team or sports club. For instance, these skate board shaped Keychains is the best way to get your message across about your skating team. Just think of the exposure these will get as the team members use it wherever they go. It will even make a great talking topic among the onlookers. Likewise, these baseball shaped Keychains will make a great way to make your team popular and the members  brand proud. Options are indeed limitless
As corporate gifts
Choosing elegant corporate gifts for your clients and employees is a responsible task for marketers. Keychains make a popular gift choice among people of all age groups and demographics. Customize it with your message and artwork to make it special.
These are some of the interesting ways how brands can leverage the popularity of custom design keychains in their marketing campaigns. Should you need more tips, reach out to our team for inspiration.