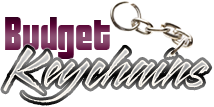 House Shaped keychains – Best Handouts For Realtors To Enhance Their New Year Promotions
Posted by admin
Posted on November 10, 2017
The year 2017 has been a good season for realtor industry. An interesting trend is the emergence of millennials and new generation buyers that made up to 33% of the home buyers this year. The trend is likely to continue in the year ahead, which means businesses can fine tune their promotional strategy to reach out to them. Reports suggest that 17% of under 35 year olds could save for down payments to buy their own homes and leave their parent's homes. With the US economy expected to grow at an average of 2.0% in 2018, the realtor industry is looking bright indeed.
Realtor marketers are likely to employ more innovative marketing techniques and inspiring custom gifts into their promotional mix while announcing their new projects to make sure that their brand gets the maximum attention. With the focus clearly on the millennials, marketers may try to find gifts that the youth may find interesting. This is where house shaped keychains score a few brownie points because keychains are something that everyone uses in their daily lives. Be it to carry the keys of their cars, office desks or house keys, everyone relies on these ubiquitous items of keychains even in this digital age.
Available in a range of interesting colors and themes, custom keychains will easily grab and retain the attention of even people with a very short attention span. Buying a home involves spending a life time savings for most home owners. So, it is natural that before making this substantial investment, they will surely take a look at the other players in the realtor industry and compare the rates and brand popularity before choosing the best. Custom keychains will make sure to keep your brand and message right in front of their eyespan at easy rates thereby enhancing brand recall and referrals.
The home is where one's heart is! The trump card of house-shaped keychains is its well recognized shape and the warmth and reassurance it evokes. Offered in a range of colors and models including multi tools, house shaped keychains are something that everyone will love for sure.
House Shape Acrylic Keytags: 2.25 Inch custom printed house shape acrylic keytags feature a split ring, and an iconic house shaped ornament that will impress everyone. Imprint your brand and message to turn it into a power promo tool for marketing businesses such as home insurance, real estate, construction, home improvement and home repair. Available at lowest price match.
House Shape LED Keychains: Buying a home is indeed a very special moment of pride and celebration. Enhance the joy of the occasion by handing out these house shaped LED keychains that will make the people around go green with envy! These logo items will make great handouts during real estate tradeshows or on regular business days – during and after service.
House Shape Tape Measure Keychains: Your recipients will love these highly functional logo items that are not just keychains but tape measures as well. This keychain complement the real estate and construction related niches and work best for marketers in getting their message out on a budget.
House Shape Tool Kit with Keychain Rings: Any new home owner will love these highly functional house shape tool kits that will come handy in their DIY tasks in the days ahead. It can be gifted during tradeshows, property expos or even during regular day –to-day operations thanks to its compact and light weight design, which makes it easy for marketers to store and distribute.
Share your thoughts and experiences of using custom house shaped keychains in your promotions at the comments section below.