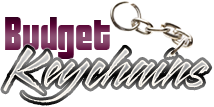 Custom Keychains As Mailer Gifts – A Few Tips To Consider
Posted by admin
Posted on November 14, 2017
A Thank You mail along with small token gift will make a great way for businesses to wind up the year in style. Demand Attention for your brand with these promotional mailers. Let's be frank about. In this modern robotic age mailer gifts are something that will take your recipients by surprise. Recreate the magic and nostalgia of gift giving at its best with mailer gifts and let your clients know how special they are for your brand.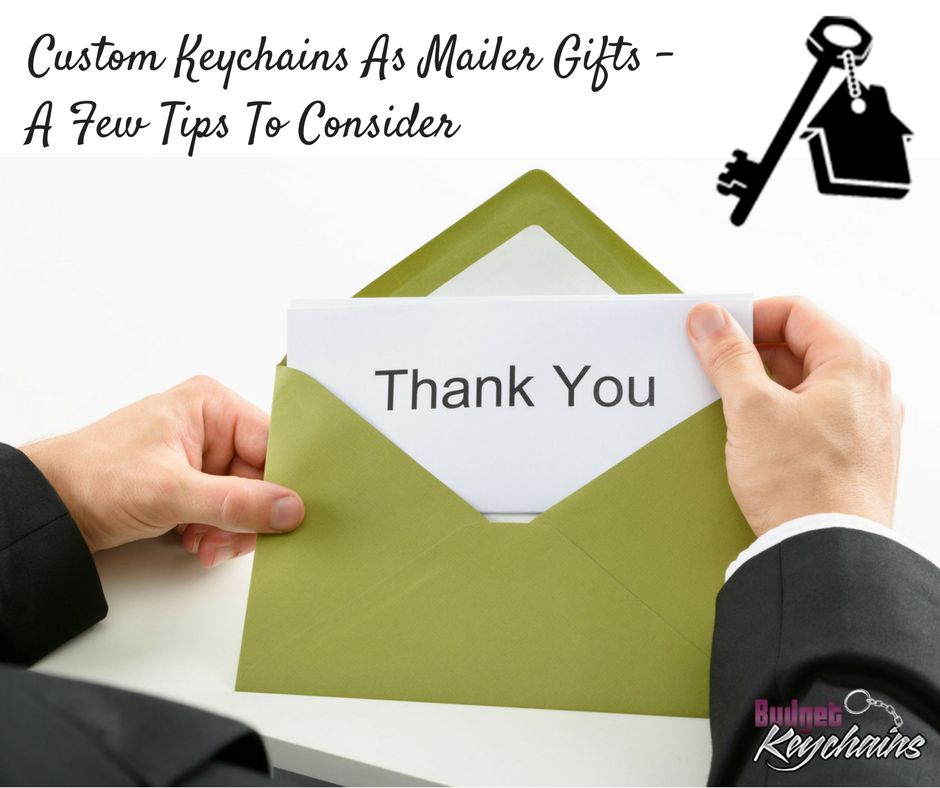 Mailer gifts should ideally be light weight, compact and easy to pack. This is what makes custom keychains a brilliant gift choice to consider. Imprint your logo or message to stimulate business. Just sending a newsletter might not pay off as they get trashed easily. So, add a gift along to pack a surprise to your customer. Mailer gifts will easily generate a response and will engage your client.
Direct mailers stir up a lot of interest among your customers. Sending out a direct mailer will grab the attention of your audience and will put your brand on a wide display. Offer a personalized keychain that bear your brand and message and leave a lasting impression.
Budget friendly business campaign
Budget keychains are low in cost, won't add up in mail charges and above all ensure assured return on investment as you can reach out to a larger market easily. Everyone loves freebies and just imagine the surprise that your customers will have every time they open these gifts that were sent directly to them. These logo keychains will have a special place in their memory and they will even love to talk about it to their friends and family.
Everyone needs keychains in their daily lives. Gifts that are functional will get a higher retention than gifts that are merely ornamental. This is what makes custom keychains a true winner. Keychains get used many times in a single day. Be it to lock the house door, open the car door, or the filing cabinets, your recipients will have countless occasions to use keys in a day. Your brand on these custom keychains will grab a lot of attention for sure.
The good thing about keychains is that they are offered in a range of models, shapes and colors, which makes it easy for you to choose a model that matches your needs. Rather than ordinary keychains, choose interesting combo models that double up as many other daily- use tools.
Here are some of the models that will win hands down as mailer gifts. Check it out right away
Tape Measures Keychains: A measuring tape is as useful as a keychain for all of us. This combo gift will get a lot of attention in every household and your brand will enjoy a wide angle display at easy rates. Your recipients will love to use it in their DIY tasks and businesses like construction companies and maintenance services can use it as their marketing tool.
Bottle opener keychains: keychains that can turn into a handy bottle opener at sundown hours! Your recipients will surely be thrilled to get these innovative gifts in their postboxes this holiday. Personalize it with your brand and message and see how bottle opener keychains will make your brand the talk of the town!
Flashlight keychains: It is not just a keychain but a handy source of light as well. The more your brand is seen the more will be your brand exposure. So, put your promotional dime on these custom gifts to make your brand popular.
Which of these custom keychains are you planning to use as mailer gifts? Share your ideas with us at the comments section.
Share and Enjoy