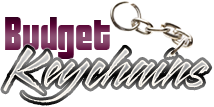 Top Reasons for Marketers to Buy their Own Custom Keychains
Posted by admin
Posted on January 17, 2023
The purpose of keychains in everyday life cannot be overstated. It will keep keys safe and well organized and relives the users of the tension of misplacing their important keys.
Whether you are always on the go or not, it's essential for people to carry their keys. This is what enhances the popularity of keychains as promotional items. In case you have not used logo Keychains as promotional items,  it is worth checking out these benefits.
Easy to Personalize
Custom Keychains remain increasingly popular even in today's robotic world. People look to express their unique style and personality through the keychains they use. Whether heading to the gym or to the office, having an interesting keychain on hand is a great way to make a statement; from simple designs to combo models like flashlight keychains and novelty keytags, there is something special for everyone.
Versatile
The best part about custom Keychains is that they are incredibly versatile. You can use them for various marketing purposes and engage to different types of audiences. Whether you use it as employee giveaways, fund raising items or more keychains will fit in your marketing plan easily. Plus, they are great for showing off your logo, artwork, or other designs.
Reusable
Keychains are reusable and designed to last long. Thus it will not end up in landfills causing pollution to the environment. Thus custom Keychains are ideal for doing your part in protecting the environment, while showing off your brand identity.
Convenience and Accessibility
There's just something about keychains that makes them convenient and accessible. You can carry them anywhere and never worry about losing your all important keys. Plus, they come in all shapes and sizes, so you can find one that perfectly fits your branding them and your recipient's  lifestyle.
Finally, custom keychains will help your audience to easily identify their keys avoid an unfortunate mix up during corporate events or family reunions.
It Shows You Care about Them
The most obvious benefit of sending out promotional keychains is that it shows you care about your customers. Though keychains are highly useful, not many people will think of buying these actually. Thus it can be a very effective way  to build loyalty with your target audience. These high utility giveaways will make your employees and clients feel valued and appreciated, increasing their morale and patronage  in the long run.
It Creates Goodwill
People appreciate getting free stuff and will remember who gave them the gift long after the promotional event. More the recipients better will be your chance of getting more business from them in the future. They will be more likely to buy from you again as these everyday items will serve as a tangible reminder for your brand.
Summing up
Custom keychains are an incredibly useful and practical item to own. They are great for keeping the keys safe and easy to identify and access . In addition, it will even provide a unique form of self-expression for the recipients. For instance, for your hockey loving audience you can choose puck keychains that will instantly impress the niche audience while  proclaiming their love for hockey to the world outside.
With all the benefits they offer, it is no wonder why custom keychains are becoming increasingly popular as unique and practical promotional items!