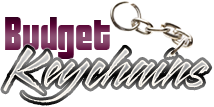 Drive Home Your Message In Style With These House Shaped Keychains
Posted by admin
Posted on April 20, 2017
Keychains make highly popular promotional gifts and party favors even in this age of key less security and biometric security system. Everyone simply loves these nondescript and simple daily use items that not just keep their keys organized but also make extensions of their personality. A keychain will easily tell the personality of a person- their hobbies, the charities they support and the type of person they are and so on and so forth. Everyone needs keychains in their daily lives. Be it for their home , office or cars, an average person uses atleast 3-4 keychains at any given point of time.
Custom Keychains are available in dime a dozen shapes and color choices , which means you can easily find a model that matches your event theme. Keychains fare well as promotional items for tradeshows, mailer promotions and store promotions as these are budget friendly, light weight and easy to distribute. Keychains are equally popular as party favors. Be it for birthdays, family reunions or more, these logo items will make a well retained personal gift.
If you are looking for a quirky shaped keychain to drive home your business message, look no further than these delightful house shaped keychains. Home is a symbol of security and warmth for most of us. Make your recipients feel at home and get warm to your brand by handing out these easily recognized house shaped keychains that will make appropriate gifts to promote realtor agencies, home maintenance services and more.
Here are a few delightful house shaped keychains that will surely impress you
House Shape Keychains With LED Blinking Light: A budget gift to promote housing schemes and realtor deals, these house shaped keychains with blinking lights will never fail to grab the attention of people around. Personalize these with your brand and message and see how your recipients will love to carry these trendy keychains wherever they go not just for the keys but also as a style statement.
House Shape Tool Kit with Keychain Rings: Combo gifts get used up many times a day, which means that these house shape tool kit keychains will ensure more exposure of your brand on these. When most people juggle too many tasks at a time, combo gifts have become the latest rage among custom gifts. These house shaped tool kit keychains will come handy for not just keeping the keys organized but also in handling DIY tasks and handyman jobs .
House Shaped Casa Metal Keychains: Elegant and welcoming, these house shaped case metal keychains will make sure that your message and brand will never stay out of the eye length of your customers. The attractive shape of this keychain will ensure a lot of attention and your brand on these will never fail to impress your audience.
Unlike many other promotional items, House shaped keychains always remain well exposed and on display. Be it on the work desks, dangling at the tip of their fingers or at the backpack handles, keychains will attract a lot of undivided attention from anyone who sees it. Shop right away!