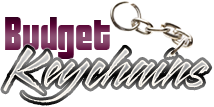 Animal Keychains – A Promotional Item That Works For All
Posted by admin
Posted on May 18, 2016
In today's high-tech world, people are confused with so many options for choosing the right product or service that are offered in the market today even in choosing the right clinic for pets. Pet lovers or pet owners can find quite a few veterinarian clinics within their community. Based on a market research, in the whole USA there are 111,406 of Veterinarians. Imagine the choices that pet owners are bombarded with. This is why as a veterinarian yourself, you need to get noticed and become the go to veterinarian in your community.
A lot of vets are taking to social media to promote their clinic or services but do you know how many vets opt to promote their clinic through the social media? In today's world, everyone goes to the social media to promote their business. So how can you stand out from your competitors? How will you be able to set yourself apart from others so that when pet owners need a veterinarian, you are the go to person? Well that is simple. You need to invest in our imprinted keychains specifically our Animal Keychains. We made this category in order to cater to veterinarians or those services that cater to animals.
So what basically are the advantages of these imprinted animal keychains?
If you need to distribute it on a larger crowd, you can do that without having to worry about your budget. These imprinted keychains are actually inexpensive. These have been proven to be more affordable than television, radio or newspaper advertising.
Your customers will promote your business for you. So how does that work? Since you are able to personalize these imprinted keychains, you can have your business logo or name imprinted on it. Every time you customers use these imprinted keychains, they will be displaying your business name or logo to other people.
There is always something different when people receive a tangible thing as a promotion than just hearing it on the radio or reading it on the newspaper. When you hand out something to prospects or customers alike, they will appreciate that gesture. A survey was conducted and 85% of consumers made purchases or tried the services of the company after receiving a promotional product.
If you want to make your money's worth, then invest in promotional products that will be kept for a longer period of time. What items should you consider then? Well, items that are useful. These imprinted keychains have proven itself time and again that it is a useful household item.
There are a lot of ways to interact with your prospects and the most cost effective way is through these animal keychains. These imprinted keychains will help your clinic or services stand out from the others. So try these imprinted keychains today.
Share and Enjoy