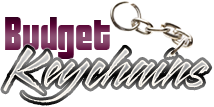 How Custom Keychains Can Drive Up Revenues
Posted by admin
Posted on October 7, 2022
Keychains are one of the best forms of on-the-go advertising during trade shows and promotions. Ideal for product launches, seminars and  conferences, custom keychains  will enhance your marketing strategy  that will literally get your message right into the hands of your recipients.
 If you are looking for a compact and budget friendly branding display solution, custom keychains will make the right choice. It will surely give your brand a cutting edge advantage, over the competitors. Plus, it will take your brand popularity to  a higher level.
Portable  and ready for use, custom keychains  make practical handouts that everyone will love. Easy to customize, logo keychains will highlight your message in style every time your recipients use it in their everyday lives. Easy to store and distribute, these space saving custom giveaways will effectively take your message far and wide.
High retention
Custom keychains also have great longevity and can be used repeatedly, which will offer excellent value for your money.
Dynamic
Keychains are versatile giveaways that will never look out of place. These can be used all round the year in all types of promotional settings including trade shows, mailer campaigns and store promotions. So, it will relive the marketers of the hassle of finding the best giveaways for each promotional theme. Keychains will fit all types of promotions with ease.
High visibility
Keychains will also keep your message in plain sight of your audience thereby increasing your brand visibility. Irrespective of your  company's specific goals, custom keychains will indeed play a huge part in helping your brand  reach. It also means that when people see your logo, they recognize your company, which in turn will influence their decision to invest in your  products .
Something special for everyone
Likewise, keychains are not plain and simple anymore. These days, it is even available in a wide range of models including combo models like bottle opener keychains or flashlight keychains among others. Handing out these dual utility models will enhance the engagement of the users with your brand. So, you can choose models that will complement your theme.
For instance, if you want to advertise your bicycle store , consider these unique bicycle shaped keychains that will inspire the recipients to reflect upon your brand. The next time they need  your products, it's likely that they will think of you first. Brand recognition will work multiple ways, to increase your brand awareness.
Highlight your brand identity
Did you know that proven handouts like keychains will even offer an opportunity for you to share your brand identity with viewers? A well designed keychain will attract prospects , and make positive association with your brand before they even become your customers.
In a way, it will make them far more receptive to purchasing your products or services. If you wish to highlight your brand personality, choose premium models like metal keychains or leather keychains . It will  easily impress your audience and make it easier for them to relate with your brand.
Make your brand easier to be seen
Well, when you hand out high utility items like custom keychains,  your recipients will find it easier to spot you everytime they need your services. Your logo and contact details printed on these keychains will remain in their plain sight even while walking or driving. Thus they will be able to identify where you are physically located.
Interestingly, promotional keytags will even help the users to find you in the virtual world as well . Choose an attractive design and add your contact details to help customers gravitate toward you  during business events and at trade shows. The more awareness your brand creates,greater will be your opportunities for sales.
How do you plan to use custom keychains in your promotions? Share your ideas with us  in the comments section below.