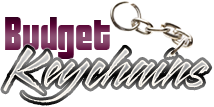 Get Noticed Successfully With Any Of Our Promotional Keychains
Posted by admin
Posted on May 18, 2016
Did you know that there is a huge percentage of people that remembers the company who gave them promotional items? Do you know which promotional items tend to be popular? Do you know which promotional item generates great results? Do you want to invest in promotional products that will last longer so that you can make most of your money? Do you know amongst the medium of advertising which one draws the most referrals? Do you know which advertising medium convinces people to do business with you after seeing your advertisement?
Many businesses do not realize that promotional products are great complements to a business establishment. Here are facts that will support that promotional products such as these promotional keychains are very beneficial to your business.
89% of the recipients who received a promotional product in the past 24 months can recall the name of the business establishment.
85% of those who received a promotional product did business with the company after receiving a promotional item.
58% of those who received a promotional product kept the items from a year to more than four years.
500% more referrals of satisfied customers can be drawn because of promotional products
Promotional products specifically our promotional keychains are great for brand building. The facts above are proofs of the effectivity of these promotional items. If you want to make sure of your money's worth, promotional keychains are the answer. These have been proven to have a positive effect and impact on every recipient and above all they will appreciate your business if you hand out something that can be useful in their daily lives. Our promotional keychains will help individuals keep their house keys or car keys in one place. Every time they use this keychain to open their doors or use their car, they will be reminded of your business when they see your logo imprinted on these promotional keychains.
So, when can you distribute these promotional keychains? Well, we encourage you to make most of every occasion or events.
These promotional keychains can be an alternative for your business card. Since you are able to customize it, you can have your business information imprinted on it. This is way better than paper business cards since it will not be thrown away and it is useful to your clients at the same time.
These promotional keychains are also perfect as gifts to business partners or even to your employees. You might be thinking in what way it can help your business if you give these promotional keychains to your employees or business partners. Well, every time someone uses your promotional keychains with your logo on it, it creates impressions to an observer or a bystander. Also, giving a little gift to your employees can boost their effectivity and morale. Appreciating your employees through gestures like this will inspire them to work better.
In whatever way or occasion you want to use these promotional keychains, these items will certainly establish your business in the market. So act now by investing in these promotional keychains so you can start building the future of your business.
Share and Enjoy