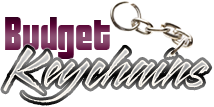 Why Automobile Keychains are the Best Bets To Grow your brand
Posted by admin
Posted on May 18, 2016
All businesses face a difficult challenge in getting more customers including auto repair shops even though cars are common. Each and every household owns a car, some households even have more than three cars. As car owners are increasing each year, auto repair shops are increasing as well and that is where competition gets tough. Car owners will have too many options when they plan to have their vehicles checked up. You, as a business owner, should find ways where you can stand out from your competition to grab the attention of the car owners.
First things first, you need to know how and what you should invest in while planning your promotional campaign.
Marketing your business is not just diving into the campaign right away. First, you have to make a plan and know which tools or mediums you should use before you make your investments. There are so many options already in the market today and one of those options includes our Automobile Keychains. You should look into promotional tools that have proven to be effective. Look into facts or surveys regarding the items and the promotional strategy so that you will have an idea of how such tools will affect your promotional campaign and business.
Choose the best that is out there and we are proud to say that our custom keychains are one of the best promotional items used in the market today. Based on a survey, amongst those who participated, 94% said that they do not forget the company or product being advertised. From this fact alone, you see the impact that these custom keychains bring.
Choose an item that will become useful to your prospects or clients simply because you do not want your money go to waste. Who would ever want to spend on a promotional item that can be easily thrown away by its recipients? Well, keychains have been well known as useful items in every household.
So how will you use these custom keychains for your promotional campaign? Well, it is simple. The most common thing that other businesses do is that they attend tradeshows and business conventions. While they are there, they hand out these custom keychains to individuals who visit their booth or make some inquiry. Yet there is also another way of doing it and that is by getting yourself involved in the community.
You can sponsor a local sports team and hand out these custom keychains to parents, students and teachers.
You can participate in summer activities for children or teenagers and hand out these custom keychains to them or their parents during these events.
You can sponsor some art projects for children or a school play.
You can also help promote causes such as help kids recover from cancer and other things.
Your aim as a business owner should not solely focus on gaining more customers and having more sales but you should make your business get involved in the community. With this kind of strategy, you will surely stand out from your competition. Let people know your business by helping and handing them these automobile keychains.