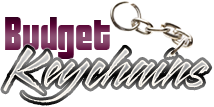 Printed Keychains Make Awesome Fund Raising Items
Posted by admin
Posted on October 28, 2022
Everyone loves to deal with businesses that care.  So, if you are planning a fund raising event, custom keychains will make a great fund raising item.  It will make a thoughtful gift to thank those who make a donation for the cause or even to thank your volunteers.  These popular handouts will not just highlight your social commitment but will make a great reminder for your brand . Studies show that  companies that are socially committed enjoy a better goodwill than those that focus only on  business interests. Logo keychains make fundraising items for schools, sports teams and non-profits.
Why keychains make fund raising items that are Proven To Work
Let's be frank about it! There's nothing quite like a custom keychain when it comes to fundraising. They're effective because of their utility and practicality. Keytags are durable and timeless because people use it for years on end and even collect it as souvenirs. Customize it with your artwork or logo to get your message across in style.
By incorporating keychains into your fundraising campaign, you're ensuring that your donors will receive something useful to them. In addition, keychains are also highly customizable, which means you can imprint the most appropriate message or artwork that resonates with your donors.
Everyone need keychains
Distributing branded keychains at a fund raising event ensures free publicity for you even after your supporters leave. Just imagine the exposure your cause will get every time your supporters use these trendy keytags on public transportation, on the street and more.
Easy to customize
Customization holds the key in making any fund raising item a top hit . Be your creative best and think of interesting designs and artwork that will stand out from the keytags to make it engaging. Popular across all age groups and demographics, keychains fit perfectly into the bills of fund raisers. The best part is that unlike other items, you need not bother about the size or color choices while selecting keychains. Choose interesting combo models like bottle opener keychains or tapemeasure keychains that offer a lot more to your recipients that  being just keytags.
Low cost advantage
Probably what makes custom keychain popular fund raising item is their low cost advantage. You can easily sell them off at a higher price to raise fund for the cause that you support. Your donors and supporters will be excited to be part of the social cause by buying keychains because these are practical item that they will find useful.
Keychains are not just budget friendly but are popular with all age groups. Make sure to include interesting models like floating keychains or LED keychains that will impress the youth and kids No matter how you incorporate it, keytags are sure to win over your supporters.
Stress reliever keychains is another fabulous choice. Your supporters will only  be happy to donate to a cause they care about if you offer to take care of some of that stress!
Holiday themed keytags
Holidays are a great time to organize a fundraiser because many donors will already be in the holiday spirit of charitable giving. Bottle opener keychains  or holiday themed models like star shaped keychains will all make great options to consider. Luckily, small-budget items can rally support around your cause.
Keychains are perfect for low-cost fundraisers, especially small group fundraisers, and they're not tied to any particular time of year. Keytags remain popular all round the year. On an average , a user needs atleast 4-5 keychains for their home, office and car. So, you will never have problem selling off these custom keychains.
You can even encourage your regular donors to send keychains along with a personal note to their friends. The possibilities are as infinite as your imagination!
Incredible return on investment
keychains  yield an incredible return on investment. You can sell them for significantly higher than you bought them for. Order in bulk for the best discounts. It doesn't cost much, and the results are adorable and attractive to your supporters. Social media is a great platform for spreading the word about your fundraising campaign. Your volunteers can pitch in to create the images for your  fundraiser.
Animal-related fundraisers
Whether you're raising money for the local animal shelter or a new dog park, these dog shaped keychians will impress every pet lover for sure . It will offer your donors something they can actually relate to their furry friends! Choose from a wide range of colors to make it more interesting
Animal-related fundraisers are also a great chance to reach out to local businesses and organizations. Even  organizations like animal hospitals or pet supply store might consider sponsoring your fundraiser! Hence it is a great opportunity for you to  connect with local businesses.
For sports  fund raising
 Whether it's a national team or a local club, sports bring together people from different walks of life. Probably no other cause has such universal appeal as support for a sports team. Base ball or soccer ball shaped keychains grab easy attention of the donors. Plus, these are low-cost, customizable essentials for all sports teams to shop off their passion for the sport they are playing !
Your donors will  surely use these keytags even after your campaign has ended and hence will promote your team at work, on public transit, and anywhere else they carry it. Thus you get the unbeatable benefit of free marketing!Make sure the logo of your team is easy to read and the color scheme matches the team's colors.
Ready to start your own fundraiser? Browse our collection of custom keychains to choose an appropriate model that will surely inspire your donors and volunteers.