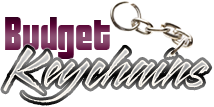 Carabiner With Bottle Opener And Keychain Rings- Best Selling Keychains
Posted by admin
Posted on January 2, 2018
Choosing custom gifts that will please everyone in the mailing lists and staying within the budget makes a tight rope walk for marketers. However, gifts like custom keychains will make it all look very easy for marketers. Everyone needs keychains to keep their countless keys safe and well organized and a family may need an average of 6 or even more keychains for their cars, homes, office cabinets and more. Personalize these with your message and see how these pint sized logo items will sneak in your brand into the hands of your recipients in a subtle and non intrusive manner.
Holiday season is the best time of the year for marketers to promote their brands and announce fresh deals for marketers. Custom gifts have always been inevitable part of the marketing mix for businesses considering the incredible popularity that these free gifts enjoy among the audience. Apart from being a gift, custom gifts make walking, talking billboards for businesses that will keep their brand message alive for a very long time.
If you are looking for a keychain model that complements the holiday season cheer and party fun around, look no further than custom Carabiner with Bottle Opener and Keychain Rings. Made of Aluminum and offered in a range of attractive colors, these keychains make a reliable keychain, a sturdy carabiner and a desirable bottle opener- all in one!
Here are some of the features of these keychains that you might not have thought about
Ultra Powerful: The strong 3 Inch Carabiner will make a powerful tool for key and backpack.
Multi-functional: Apart from being just a key chain, it features a bottle opener, and a carabiner that offers hands free convenience for your recipients during outdoor trips like camping, hiking and climbing.
Light weight: Though these keychains are sturdy and made for everyday use, the light weight feature of these keychains makes it easy to carry it around easily.
Generous imprint area: These keychains have a generous imprint area to showcase your brand and message. Anyone who sees these classy keychains will never miss your message for sure!
Custom Carabiner with Bottle Opener and Keychain Rings will make a great way to carry your keys or strap a water bottle to your pack. The addition of a bottle opener and a keychain has made it all the more popular. Ideal as corporate gifts, mailer gifts or tradeshow handouts, these custom keychains will grab a lot of attention during every day activities and party hours. Help your customers and employees to stay organized all the while giving your branding a push with these high utility gifts that are hard to resist.
Have you used carabiner keychains in your promotions Why not share your experiences with us at the comments section below and join the conversation.