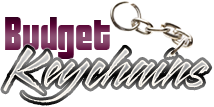 Budget Holiday Gifts: Custom Key Chains
Posted by admin
Posted on December 26, 2017
It is holiday season again and most people are busy scouting for the hottest gifts for everyone on their list! However, in hard economic times, it is not easy always to buy a gift for everyone on your list and stay within the budget. This is what makes custom keychains a perfect choice. The best gifts need not be exorbitant and even when you have a modest budget in hand, you can still give everyone a gift that everyone will like. In the season of giving, budget gifts like custom keychains will let you spread the holiday cheer even when you are on the more frugal side.
Personalized key chains make a perfect choice for the holiday season if you are on budget as these are inexpensive yet still very unique. If you thought, on a budget it is impossible to find a gift for everyone , you could be in for a surprise with personalized key chains. Suitable for all age groups and gender, keychains are something that everyone will love. Keychains make great keepsakes and get used every day, which further enhances the popularity of these gifts. Easy to customize, keychains can be imprinted with your message, artwork or brand to celebrate the holiday season cheer and to make your milestones special. Offered in a range of shapes and sizes, you are sure to find one to fit everyone.
The low cost advantage of key chains will make it a great choice for mass promotions like mailer campaigns, corporate gifts, holiday gift bags and more. Light weight and easy to store and distribute, these logo items are well received and retained too. With custom keychains your holiday budget won't get hit as you can buy more for less!
During holiday season, everyone appreciates getting a gift, no matter how big or small, it is the thoughtful gesture behind the gift that counts. The good thing is that custom keychains make a perfect party favor too for holiday family reunions, parties and more. Bulk orders carry the best rates too. So, grab the best prices and make sure that everyone in your gift list gets something unique and special.
Offered in a range of models and colors, you can easily choose a model that matches their tastes. For instance you can choose sports themed custom keychains as team spirit items, bottle opener keychains as bar promotional items and so on. The options are truly endless.
Personalized Key Chains are great for any brand or event to get spotted as these versatile gifts will never look out of place. Make your holiday wishes heard well and cherished for a long time on these custom keychains this holiday season.