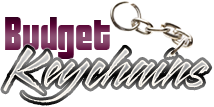 Extend Your Promotional Budget With Custom Tape Measure Keychains
Posted by admin
Posted on January 5, 2018
New Year is the time when most people come up with a fresh set of resolutions and the most popular of which is to shed calories and get fit! It is a different matter how many of them actually stick to their goals and attain a fit figure by the end of the year. However, businesses who wish to keep their customers engaged with their brand in a friendly dialogue can consider custom tape measure keychains that will also give them a fun way to measure their waists as they get along with their DIY tasks!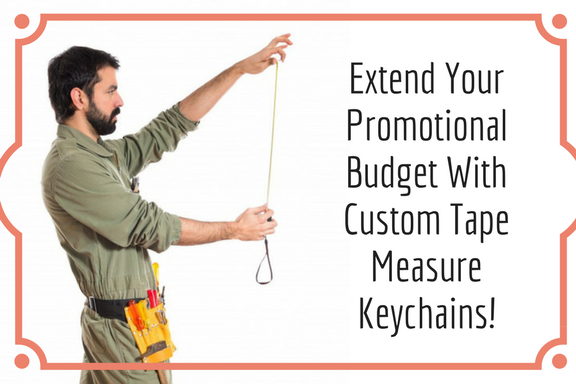 Great for home and office to measure kitchen cabinets or work desks, these retractable tape measures that come with a keychain are easy to carry around and store. No matter whether your recipients use it to measure their garden fence or their girth, your logo will get ample attention. Offered in a range of brilliant colors, these custom keychains will surely inspire them to take their New Year fitness goals seriously! These promotional keychains will make great additions to the home tool kits and auto kits and your message on these will get a wide display every time your recipients use them as keychains or tape measures. Studies have proven that functional gifts that everyone can actually use will get a higher retention than novelty gifts and that is one of the million odd reasons that make these logo items hugely popular.
Here are some of the models that can be considered
Square Tape Measure Keychains: Sleek and attractive, square tape measure keychains will tick the boxes of party favors, tradeshow handouts and promotional gifts. These highly retained logo items make a cost effective way to popularize your brand during mass events and mailer campaigns without stretching your promotional budget even a wee bit! If you are looking for more models in square tape measure keychains, check out our best selling model of Square Level Tape Measure Keychains that flaunt an attractive design. It can be used as individual gifts or can be used along with other gift bag items. It makes an effective business gift during marketing events and a very smart gifting choice during personal celebrations.
Rubber Tape Measure Keychains With Laminated Label: Retractable steel tape with push button locking mechanism will make a multipurpose token that serves as both a key holder and measuring tape will make your biggest brand builder of the season. Customize these with your brand and message to make it a high visibility custom gift that everyone would love.
Mini Tool Kit With Custom Tape Measure Keychains Earn an impressive facetime from your audience in single investment with these multi tool tape measure keychains that bring together the convenience of a keychain, a multi tool and a tape measure all at once. It is easier to hook on backpacks, bags or purses and can be used to promote construction, hospitality, real estate niches.
Which of these are you planning to use as your custom gifts? Share your thoughts at the comments section below and join the conversation.
Share and Enjoy