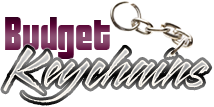 Reasons Why Keychains Are Great Gifts
Posted by admin
Posted on May 26, 2022
Custom keychains make widely used handouts to increase sales by incentivizing customers. Popular and high utility handouts like keychains drive impulse purchases and seduces customers to buy more than they planned to purchase.
 Why keychains
Practical
Keychains are something everyone needs in their daily lives. Apart from being a smart way to keep their multiple keys safe and well organized, keychains  make excellent collectibles and fashion accessories for most people. It is also small enough to fit inside a  bag or pocket.
Durable
keychains last long and look great. The high retention of keychains makes it a prominent billboard for your brand. Just think of the impressions, these logo items will make during its shelf life!
Stylish
Keychains are no longer simple and plain. These are available in a wide range of interesting designs and colors that will complement your branding theme. Choose multifunctional models like bottle opener keychains or flashlight keychains among others to offer more for your promotional dime.
Dynamic
A well customized keychain will indeed make a great addition to any marketing plan. It wont look out of place anywhere and can be used in various in any promotional event as well. For instance, no matter whether you use it as store promotional items, mailer items or fund raising items, custom keychains are well received and appreciated handouts
Budget friendly
Marketers  are always looking for ways to save and that is what makes budget friendly handouts like custom keychains a great choice. Customers will indeed become more open to the idea of supporting your brand every time they get highly practical gifts like keychains.
Inspires Repeat Purchase
 Offering keychains as in-pack gifts is a surefire way to build loyalty and inspire repeat purchases.
Brand Retention
Reports show that consumers are more likely to do business with a company that advertises through marketing gifts. When you use highly practical items like keychains that come handy at office and home, it will easily keep your brand on top of consumers' minds.
Brand Engagement
Moreover, keychains always remain in the eye span of the audience. This in turn will ensure higher brand engagement every time your recipients use your promotional gifts. Furthermore, even if the recipient does not actually need the keychains, they can still give it away to someone who really wants and needs it.
Easy to distribute
Being light weight and compact, keychains are also easy to distribute  in person or through mailers. The ease of distribution will make keychains a great choice for trade shows and mailer campaigns. All you need to do is to get your message printed on the keytags before including it in your gift bag.
How do you plan to use custom keychains as your promotional swag? Share your ideas with us on our facebook page.