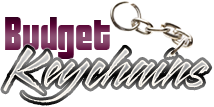 Top 8 Custom Key Chains that Nobody Can Overlook
Posted by admin
Posted on August 4, 2022
Popular and high utility custom gifts like keychains are the ideal method to show your audience how much you care for them. One of the most popular in souvenirs and promotional gifts, custom keychains leave long-lasting impressions. The best part is that custom Keychains are appropriate for everyone and every occasion. It will be well-received by every genre of recipients including your clients, customers, employees, family or friends.
 If you are looking for some fabulous custom Keychains to promote your brand, team or event, here is a quick list that you have been looking for.
Sun stress ball Keychains
Keep your summer memories alive all year with these  cute and colorful Keychains. It will surely impress your recipients while being a tangible reminder for your brand. Customize these keytags that will bring back memories of their beach days and summer fun; by printing your logo, artwork and message to make a perfect giveaway to your beach-loving audience on any occasion.
Metal Keychains
Everyone appreciates elegant handouts like metal keychains that are made to last long and look great. Personalize it with your message, to make them feel special while getting your logo in their hands. Choose from a wide range of models including the fun themed triple spinner Keychains that will double up as a toy as well.
Bottle opener Keychains
They are popular promotional items for advertising and marketing . Apart from business, bottle opener Keychains make an ideal gift for all of your loved ones! Customize it with your brand to make your recipients happy.
USB Keychains
Keychains that include tech accessories are stylish and cool! When in doubt, it comes in handy as a  great handout. USB keychains will make  a high utility item for everyone in today's digital world.  Moreover, you can choose from a wide range of models including phone speaker Keychains that will impress everyone, and not necessarily the tech crowd.
Heart shaped keychains
Flaunt your loving heart to your loved ones with these heart shaped Keychains that will make  a well appreciated handout irrespective of the occasion. Whether you wish to use it as wedding favors, Valentine's Day gifts or something more , your message on these will never get overlooked. These delightful handouts also make excellent mailer items that are guaranteed to make your recipients  smile right away! Not to mention, these symbols of love  and care are a great way to surprise your audience, and engage them with your message in a light hearted way.
Keychain with a Superhero!
A superhero keychain is obviously a great way to make both kids and kids at heart. Keychains with various popular cartoon figures such as Batman and Superman are available for you to make a lasting impression in the minds of your audience. Besides, it will make an excellent handout to leave them thrilled that too without breaking your budget!
Compass Keychains
Compass keychain will indeed make a great handout for anyone who wants to travel. So, if you have a travel-obsessed client or employee, make sure to customize these keychains with your brand and message and guide them as they explore the alien lands. These unique keychains  will make interesting talking topics among everyone, whether they're in another city or on a faraway island!
Football Keychains
No matter whether you are celebrating football fun or wish to  host a super Bowl Party in the days ahead, these stress reliever Keychains shaped like footballs make a great choice. Get your logo in the hands of the audience and set off incredible word of mouth publicity.
How do you plan to use custom keychais in your promotions? Share your ideas with us on our facebook page