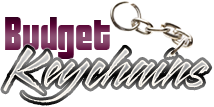 Why Keychains Are Popular Among Marketers
Posted by admin
Posted on May 27, 2022
Keychains are considered timeless promotional products, as these will never go out of trend and are dynamic.  All types of businesses in different industries can deploy these popular marketing merchandise to get their message across and engage their target audience with their brand.
Everyone needs custom keychains in their lives to keep their multiple sets of keys safe and accessible. Keychains are available in various models including interesting combo models like bottle opener keychains or tapemeasure keychains among others.  Random reports show that an average person needs atleast 3 or 4 keychains for their valuable keys of their home and office. Hence, custom keychains will make a remarkable promo gift item to consider.
Here are some winning traits of custom keychains
Incredible Functionality
Gone are the days when keychains used to be plain and basic. These days there are  a lot of multifunctional models that offer more for the recipients, while the marketers get more impressions at one time investment . For instance, you can check out these flashlight keychains that double up as flashlights and keychains alike.  Since a flashlight and a keychain are the most important items in any home or office, this keychain will indeed make a must-have!
Customizable
Keychains are also available in a wide range of models and material choices with diverse customization options. From laser printing for metal keychains to embossing for leather keychains or screen printing for plastic keychains, you can choose from a wide range of customization options. Make the most of the high visibility imprint space on both sides of the keytags, to place your brand, message or artwork. It will easily engage the audience and make  valuable brand
impressions.
Durability
In addition, keychains last long and look great; and hence will work non stop for your brand.  Your prospects too thus  have ample reasons to retain these functional and long lasting keychains. Most people even prefer to use innovative keychains as collectibles or fashion accessories. Did you know that keychains are seldom replaced? Once  your recipients become familiar to these logo items, they will find it a great way to identify their specific sets of keys; and may not even think of replacing it. Thus, custom keychains will ensure a long lasting brand promotion.
Budget friendly
Keychains are also undeniably one of the most cost effective handouts in the business world. Available at prices starting a few cents, custom keychains will fit the bills of all types of promotional events; including mass mailer campaigns and trade shows among others.  The best part is that by ordering in bulk, you will get keychains in the lowest possible rates, which make it a handy  swag for even start up organizations and budget marketers.
Wish to make these crowd pleasing giveaways of custom keychains your swag? Explore our collection of custom keychains to choose models that fit your bills.