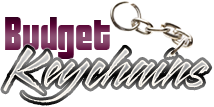 Why Keychain Gifts Impress Everyone
Posted by admin
Posted on May 23, 2022
Choosing promotional items that everyone in your target audience likes is a challenge for most marketers. This is where universally popular gifts like keychains come to the bigger picture.
Unlike many other promotional items, custom keychains suit the needs of a wide range of customers. Everyone irrespective of their age or demographics may need keychains  in their everyday lives. Keychains are available in a wide range of interesting models including custom models like metal keychains to multifunctional models like bottle opener keychains and everything in between. For instance, if you are targeting a tech forward audience, choose innovative models like phone speaker keychains that they will find useful and interesting.
Functional
Ideal promotional items are those that provide value to their customers. Every day items like keychains are highly practical. After all,  who doesn't have at least one or two keys  to bring around daily?
Budget friendly
Cost effective and highly practical, custom keychains are incredibly budget friendly, which makes it ideal for even start up companies and low cost promotions. Starting at prices of only a few cents, logo keychains are especially suitable for mass events like mailer campaigns and trade shows among others. Plus, if you buy them in bulk, you get the best discounts as well. So, of you wish to buy years' worth of advertising for a few cents, look no further than keychains.
But keep in mind that getting the cheapest keyrings shouldn't be your goal. Try looking for affordable yet durable custom keyrings.
High retention
Custom keychains have a long retention and will last for many years. So, it will make consistent impressions for many years , thereby ensuring more value for your promotional dollars.
They make great  conversation starters
If you want to leave a lasting impression in trade shows and events, then you have to grab the attention of the attendees in the first few seconds. This is where keychains come to the center stage. Offering a free gift will make the attendees stop on their tracks. Choose innovative models like flashlight keychains that will give more value for your attendees. It will surely pique interest in their minds and will engage them with your brand. You can use these promotional items to attract more visitors to your booth.
Fun to customize
Keychains offer incredible customization options , which will allow you to make it as unique as you wish. For instance, you can add fun quotes, riddles or a fun artwork that will surely arrest the attention of the audience.
How do you plan to incorporate custom keychains in your promotions? Share your ideas with us on our facebook page.