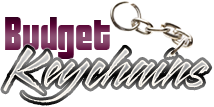 Wedding Bottle Opener Keychains- A Perfect Handout For Every Seaside Wedding
Posted by admin
Posted on April 6, 2018
Spring season is probably the best time to think about a beach wedding for couples. The sun is not very hot as in summer yet it is warm and bright to set a perfect backdrop for the wedding day. Beach wedding has a unique charm of its own. The sun and the sand setting a dramatic back drop for the wedding snaps and the guests getting a beach holiday experience on your special day will all make it extra special. Be it Maine coastline, Santa Monica boardwalk or the Florida Keys, each beach wedding has its own character and charisma.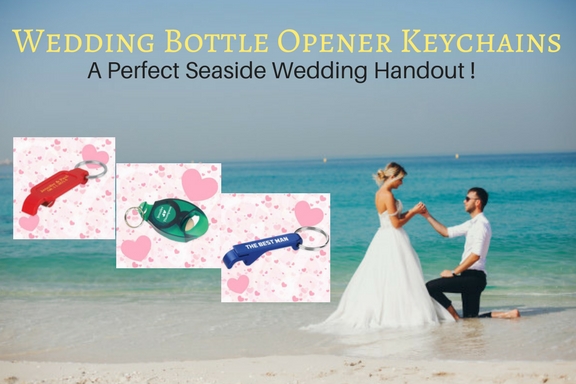 Wedding favors like bottle opener keychains that match the mood of a beach wedding will make a perfect choice. Your guests will even pop the top of the bottles and raise a toast to the new couple with these keychains that can be imprinted with your message, initials or artwork. These combo items that feature a keychain and a bottle opener will make a perfect choice for the wedding gift bag. Well retained and highly functional bottle opener keychains are budget friendly too. If you are planning a big event, order in bulk to get maximum discounts and price advantage.
Keychain Wedding Favors w/ Slim Bottle Opener: Your wedding guests will have yet another delightful reason to remember your wedding day in the form of these trendy bottle openers that are offered in a range of brilliant color choices. Couples can make them interesting by customizing them with their wedding day wishes, quotes or in fact anything that they wish to convey to their guests.
Keychain Wedding Favors Aluminum Bottle / Can Opener: Simple and functional, these bottle opener keychains will tug the hearts of your wedding guests because it is purposeful. Every time your recipients carry these items as keychains they will have a handy bottle opener as well at their finger tips. These wedding favor keychains make excellent pre and post wedding gifts and they are well suited for gifting during theme weddings too.
Wedding Favors Keychains: These elegant Polished Chrome Metal keychains with bottle openers will earn a special place in the hearts and homes of your wedding guests. Customize it with your message and artwork to make it a befitting wedding gift that everyone will talk about for a long time. Wedding favors are a great way to thank your guests for having made to the event. Make it special to impress your guests.
Wedding Favors Keychains Tab Popper & Bottle Opener: Not just a bottle opener but a tab popper as well- these logo items will never fail to impress your wedding guests; Offered in two attractive color choices of red and green, these keychains will make your wedding day the talk of the town.
Need more? Browse our collection of custom keychains and choose a model that suits your theme. Your guests will surely love it!
Share and Enjoy