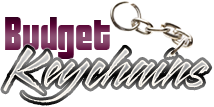 Pack A Punch To Your Brand Promotions With Custom Animal Keychains
Posted by admin
Posted on July 19, 2017
Custom keychains are one of the most popular promotional items all over the world thanks to its affordable price rate and popularity. Custom keychains can get a company's message seen on a regular basis, over an extended period of time. Animal keychains make popular promotional items thanks to its impressive features.
Advertising Space
Your brand message on custom keychains will never fail to grab the attention of everyone around. Every time your recipients use these as keytags or novelty items, your brand will get all the attention that you desire. Soft animal keychains have always been popular among promotional gifts.
Usability
Almost everyone needs a key chain, which makes them a high potential promotional item. The plush animal keychains double up as fun toys and keychains all at once. Your recipients will love to use it as both danglers over purses and as keychains.
Visual appeal
Keychains that are unique and trendy will turn out to be the most popular . These soft animal keychains will enhance the brand recall and popularity while the unique shape of these logo keychains will grab quick attention. These are well suited for themed promotions, costume parties and more. Studies show that keychains have one of the lowest costs per impressions and will keep your message right in front of the eyes of your recipients. Unique animal shapes and interesting colors will all make it a favorite talking topic as well.
Durability
People seldom change their keychains and they prefer it to use for a long time and until they are broken. Designed for a life time, keychains will make a safe and effective place to put your brand on. The longer the life time of your custom gifts greater will be effectiveness of these gifts. Your recipients will love these long lasting custom gifts that will last a long time.
Now that you have decided to use animal themed keychains for your promotions, here are a few trending models that you will find interesting
Soft Leopard Key Tags with X -Small T -Shirt : Let your clients carry a leopard with much adoration and pride in the form of these soft leopard keytags. Highlight the killer instinct of your brand by handing out these cute key tags. These are great fund raising items for zoos and wild life awareness campaigns, Everyone will love to have these adorable keychains in their collection.
Soft Duck Key Tags with X -Small T -Shirt: Build up a buzz for your brand promotion with these logo items that are not just eye pleasing but highly functional as well.
Check out these Pig Key Tags with X -Small T –Shirt that will make an interesting toy and a keychain all at once. This soft pig key tag is CPSIA compliant, which makes it safe for kids brand promotions as well.
There are a lot more promotional animal shaped keychains. Browse along and choose a model that suits your needs.