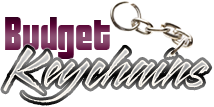 How Effective Are Promotional Keychains in Brand Building
Posted by admin
Posted on February 3, 2023
Have you ever wondered what makes these pint sized items of custom keychains a branding machine that never stops working for your brand?  Among other things, it is the incredible versatility enjoyed by keychains that makes it a great promotional tool.
Universal
Promotional keychains are ideal products to promote your brand in various events, and to get your message across to your target market! From sports events to charity lunches or corporate events, custom keychains will definitely make giveaways that are acknowledged by scores of potential clients. Popular across all age groups and demographics, keychains will never fail to impress people.
Further more, keychains can be incorporated into your promotional plans in various ways. Whether you wish to use it as mailer items, promotional giveaways, game day swag or more, logo keychains will never fail to impress.
Practical
Keychains are something nobody can do away with! Once your prospects receive your branded keychains, they'll become aware of your business more often. It will make it easy for them to reach out to you when they need your services.
Believe it or not, traditional marketing tools like custom keychains will indeed leave a lasting impression even today. Moreover, recipients tend to keep these promotional merchandise longer than other forms of advertising.
Keychains build brand recognition.
Whether it is a startup company or an established brand; businesses need to create awareness among its target customers. Because, keychains have a longer shelf life and are fully customizable; your recipients will always remember your brand on it. When they use it every day, your brand will make consistent impressions at one time investment.
Keychains help increase sales
Handing out custom handouts like keychains will indeed help businesses to increase sales. It doubles up as a long-term investment for marketers; as they build up their brand popularity over a long period of time.
Keychains reinforces customer loyalty
For any organization, a loyal client base will be an asset to your company's standing. Your customers will be using your services without even  being aware of it, every time they carry these keychains during daily errands . This in turn will boost your marketing efforts and enhance loyalty among your recipients. Free gifts build a sense of reciprocity in the minds of the audience; which will inspire them to support your brand in return. Simple yet useful items like keychains can help your customers associate your brand with positive emotions.
Keychains broadens your reach
Even if you give logo keychains to a few customers, it might have a wider promotional impact because your brand on keychains will always remain well exposed , which will take your brand popularity further ahead.  Did you know that custom keychains double up as business cards for businesses that help  spread awareness of your services? Besides these logo items will talk about your brand even when  you are not carrying out marketing!
Choose from a range of models
Choose from a wide range of high quality yet budget friendly custom keychains that will help your brand stand out  from the rest. You can also pick up an appropriate model that matches your budget and promotional theme. Whether you wish to invest in classic models like metal keychains, leather keytags or something fun like novelty keychains, you will find it all and more in our collection.
How do you wish to include branded keychains in your marketing plan? Share your ideas.