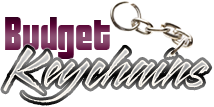 Bottle Opener Keychains- Get The Best Of Form And Functionality
Posted by admin
Posted on July 20, 2017
Bottle openers are simple gadgets that have a larger than life role in the daily lives of people. Interestingly most people won't remember to buy a bottle opener themselves though they use it every day. This is what makes custom bottle opener keychains a high potential business gifts. Light weight and compact, these logo items are well suited for mailer campaigns. Next time when you are looking for a gift that can be sent along the newsletters or business announcements, look no further than these custom bottle opener keychains. Anyone who's ever been to a party without a bottle opener knows how it can spoil their day.
Offered in a range of interesting colors and models, bottle opener keychains will fit into pockets and purses of all the party saints out there. These are great to promote all types of businesses including sports bar, local restaurants or bars and will double up as great bachelor party gift and corporate gifts.
Your recipients will surely love the idea of having a bottle opener right at the end of their fingers that are efficient key chains as well. You can position your brand logo over the generous imprint area of these custom items to make it a high value promotional item that will generate consistent impressions for your brand without any repeat investment or effort.
Here are some of the best selling promotional bottle opener keychains
Leopard Shape Bottle Opener Keychains: These quirky animal shaped Keychains are fantastic promotional gifts for bars, restaurants and beer parlors. Offered in a range of attractive colors, these logo items will double up as souvenirs and collectibles as well.
Round Beverage Wrench Bottle Opener Keychains: Classic and easily recognized, these bottle opener keychains will make a perfect gift to promote night clubs and bars. It has a special stainless steel insert to open tough bottle caps, whereas a durable lever edge helps you to open pop-top cans. Be it at the weekend party or picnic, your brand on these will grab easy attention and your recipients will even love to talk about these popular gifts.
Goat Shape Bottle Opener Keychains: Gone are the days when keychains were simple round rings; these days keychains bring together the utility of multiple tools and are offered in a range of interesting shapes like these cute goat shaped keychains. Personalize these with your brand and message and see how these logo items will turn out to be popular party pops.
Need more? Take a look at our extensive section of bottle opener keychains and choose a model that suits your needs.