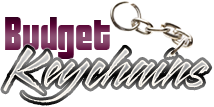 Custom Keychains Make Crucial Promotional Products for Business Branding
Posted by admin
Posted on April 16, 2021
The strides in information technology have made the business world so competitive. Marketers strive to find innovative marketing strategies to take the biggest pie of their target market and draw the audience closer to their brand. This is what makes popular and budget friendly promo gifts like custom Keychains one of the most effective forms of advertising.
By giving  away these high utility, everyday items of imprinted Keychains, you can create long-term relationships with  your existing clients and inspire them to refer your brands to others while earning the much desired word of mouth advertising. Get your logo, message or artwork imprinted on Keychains to get it right into the hands of your prospects and create consistent impressions.
Let's be frank about it! The power of branding cannot be left out in marketing strategy. Let's take a closer look on how custom Keychains can boost your branding.
Instant Brand Recognition
Well retained and widely used custom gifts like keychains will enhance your brand popularity manifold. Every time your recipients carry these logo items around, your message gets not just the attention of the users but also of people around. Choose interesting combo models like flashlight Keychains or tape measure keychains with added features that will easily replace the ordinary keychains your prospects may be using.
Enhance Customer Loyalty
Custom Keychains can help you to create strong customer loyalty for a long time thanks to its high retention coupled with incredible utility. These gifts will evoke reciprocity in the minds of your audience and will  increase their affinity and loyalty towards your brand. Next time when they have to choose between different brands, they will surely choose a brand that they are familiar with  instead of settling for something new.
 Cost Effective
Keeping the promotional costs under control is one of the most challenging tasks faced by marketers. If you are looking to achieve your marketing goals with a cost-effective promotional gift, custom keychains will make a great choice.
Easy to customize
Keychains are versatile handouts that will easily fit into any marketing plan of yours and are well suited to promote any business niche. Make use of the strategic imprint space to place your logo, call to action message or artwork to make leads and engage the audience with your brand in a subtle e yet effective way. The promotional branding leaves the long-lasting impression on your customers. The best part is that the success rate of promotional products like keychains is more than any other conventional advertising medium such as TV & radio.
How do you rate the promotional potential of custom keychains? Share your thoughts with us on our facebook page to join an interesting conversation