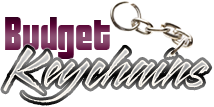 A Quick Guide on Custom Bottle Opener Keychains
Posted by admin
Posted on April 19, 2021
Looking for the best promotional products for your prospects?  Ideally products that serve a specific purpose for your recipients are considered the safest marketing tools. Custom bottle opener keychains are such an item.
We all have been somewhere without a bottle opener at least at some point in our life. Bottle opener keychains make a handy item that will follow the users wherever they go , thereby ensuring a handy opener on hand to pop the top of the bottles during party hours! The best part is that it will save them from the embarrassment of having to carry an opener wherever they go or to use their tooth and nail to open the bottles , which is not even normal.
You'll find many different types of bottle opener keychains in every shape,  and price rates out there. Just   match it with your promotional theme, corporate color or the event on cards to make it more interesting.
Popular at restaurants, bars, festivals, and concerts, customized bottle opener keychains are a good way to connect with all age groups including the discerning millennial demographic. Thanks to its high utility, bottle opener keychains are likely to be retained indefinitely by your prospects, registering countless residual impressions. Plus the happy memories generated while enjoying a refreshing beverage will make your brand one of their favorites and leave a lasting impression in their subconscious mind.
Interesting ways to incorporate bottle opener Keychains in your promotions
Light weight and compact, bottle opener keychains are easy to distribute and get your message to the target users with precision.If you are looking for something innovative, check out these animal shaped keychains that will  easily put you ahead in the game!
As mailer gifts
If you are planning a targeted mailer campaign, consider bottle opener Keychains as mailer gifts to enhance the value of your communication and impress the audience. You can even include these custom keychains as lumpy items along with holiday greetings or year- end newsletters. Bottle opener Keychains will never look out of place in any setting and will make a welcome addition during mailer campaigns.
As party favors
Whether it is a personal event like wedding or retirement party or something promotional like a corporate picnic or golf weekend, custom bottle opener keychains will make befitting handouts. Add your logo, tagline and artwork to make it special and a lasting reminder of  a party well planned. Your recipients will have ample reasons to cherish these gifts for a long time.
As fund raising items
Need a budget friendly fund raising item to support a social cause or a nonprofit in your neighborhood? Custom bottle opener Keychains win hands down thanks to its utility and novelty in equal measures. Customize and see how these logo items fly off your shelves like crazy , thereby  raising enough fund for the cause.
Need more tips? Reach out to your product team and stay on top of the trends in custom bottle opener keychains.