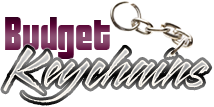 Rectangle Plastic Keychains – Product Spotlight
Posted by admin
Posted on December 15, 2017
Custom Keychains will make a popular gift that will never fail to grab the attention of anyone who sees it. If you are looking for a holiday season gift that is well retained and appreciated and that is cost effective look no further than custom plastic keychains. One of our best selling models in keychains, these simple , sturdy plastic keychains are well suited for mass promotions like mailer campaigns, tradeshows or end of the year corporate gifts. See what makes these nondescript items head turners in promotional industry.
Massive imprint area
An effective promotional gift should be handy enough to carry around and at the same time must have a generous imprint area that can position your brand and message in style. These logo keychains have a decent imprint area of 1.19″ H x 1.44″ W that will literally put your brand and message under spotlight. Marketers can utilize this prime real estate to promote their brand, message and greetings and to make it unique and truly special.
Vibrant color choices
Offered in seven fabulous color choices of Black, Blue, Green, Red, Transparent Blue, White and Yellow, these plastic keychains will set a perfect backdrop for your message. Marketers can align these logo items with their corporate color for maximum impact. The brilliant color choices will grab easy attention and make these custom keychains a popular talking topic.
These won't get misplaced
The brilliant colors and the large size of keychains will make sure that your recipients will never misplace these keychains. Reports show that keys are one of the most misplaced items in every household. By handing out these keychains, you can help your recipients save a lot of time and effort in searching for their misplaced keys!
Hardy design
Simple and functional, these logo keychains have a sturdy design that can handle the rough and tumble of daily use. Made of durable PVC, these keychains are scratch resistant and will look like new for a long time.
Easy to imprint
These PVC keychains are easy to customize with your brand, message or infact any information that you wish to convey to your audience.
Light weight
Light weight and compact design of these keychains will make it a perfect choice for mailer campaigns and tradeshows as these are easy to store and distribute. Everyone will love to get these custom keychains as freebies as they can use it as daily use keychains.
Have you used custom keychains in your promotions before? If yes, share your experiences with us at the comments section and join the conversation.