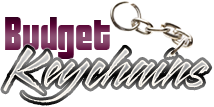 Custom Whistle Keychains- Keep Both The Keys And The Users Safe
Posted by admin
Posted on December 14, 2017
Whistle keychains will make a great way to keep the keys safe while the whistle will make a perfect safety item for the pool or in the dark. By handing out combo gifts, businesses can ensure more exposure for their brand at the cost of one. Your brand on whistle keychains will have more exposure than those on ordinary keychains because your recipients will use it both as a keychain and a safety item. Low in cost yet high in popularity, these logo items will make perfect gift bag items, corporate gifts or mailer gifts. Compact, light weight and easy to store and distribute, whistle keychains will make pedigree tradeshow handouts that not many custom gifts can match!
Safety first
Show your recipients that you care for their safety and well being by handing out these custom whistle keychains that come handy to draw the attention of passersby when they are in distress. By putting your brand on these whistle keychains you can enhance the trust of your recipients in your brand. Convey the message that your brand will leave nothing to chance when it comes to their personal safety. These daily use items will keep your message and brand subtly in front of your audience without being intrusive thereby engaging them in a friendly dialogue with your brand.
Keychains are universally popular
Everyone needs keychains to keep their keys safe and well organized. On an average a person has to manage multiple sets of keys for his home, office, car and safety vaults among others. So, you can imagine the immense popularity that these ubiquitous items will enjoy among every one. These versatile logo items are well suited for all age and gender groups, which makes it a perfect gift choice when you have to connect to a mixed audience of different tastes.
Portability
Whistle keychains will make a perfect handout that will put your message on a portability curve. Your recipients will always carry your message and brand wherever they go. An attractive keychain will make an interesting talking topic among your audience. Every time someone sees an attractive keychain, they will be curious to know more about the brand that gave these keychains as gifts.
Here are some best-selling whistle keychains that you will find interesting
Whistle Light / Keychains: One of the most popular budget gifts for small budget marketers, these whistle light keychains will make a highly overwhelming gift choice. Useful as a whistle light and keychain, it makes a perfect gifting choice for hospitals, fundraising events and emergency services among others.
Whistle with Keychain Rings: These make ideal promotional gifts for camping holidays, adventure activities and more. Available in brilliant color choices of Green, Blue, Black and Red colors, these Aluminum keychains double up as a safety whistle and a daily use keychain all at once.
Whistle With Compass Thermometer & Carabiner Keychains: Equipped with a whistle, compass, thermometer and carabiner, this 4-in-1 keychains make a must have safety choice in emergency kits or in a traveler's bag. Customize it with your brand and message and grab undivided attention of your audience for a long time.
Which of these custom keychains are you planning to use in your promotions? Share your ideas at the comments section below.