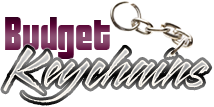 Custom Keychains- Check out the Trending Models on Offer
Posted by admin
Posted on July 20, 2021
Keychains are not necessarily the most elegant in custom promotional giveaways. However, the incredible utility for the users coupled with the sheer multitude of options on offer will make custom keychains  a great choice for every business niche. Budget friendly and portable, keychains will also make consistent brand impressions at one time investment.
Get started with these popular  models that will make a great addition to your marketing swag.
Tire Gauge Keychains
These handy giveaways will allow your clients to check their tire pressure before hitting the roads. Ensuring ideal pressure will increase the mileage of the vehicles, driving safety and comfort alike.  Printed with your logo these handy low-cost keyrings are available at prices starting a few cents.
Bottle Opener Keychains
A promotional bottle opener keychain  makes a fantastic giveaway item for any campaign. They allow your customers to enjoy their favorite drinks anytime, anywhere as long as they have these keychains on hand. Lightweight and portable, these logo items will make your brand well spotted on the move.
Offered in various shapes, models and colors, these custom Keychains guarantees long-lasting brand awareness. Choose from a bevy of interesting models like animal shaped, vehicle shaped or sports themed Keychains to match your promotional theme for added impact.
Flash light Keychains
These best-selling Keyrings are popular for more than one reason- these are  practical, eye-catching and budget friendly handouts that ensure incredible brand exposure with every single use. Choose custom flashlight keychains  from various models, colors and price rates to cater to your specific promotional needs.
Metal Keychains
Designed to last long and look great, custom metal Keychains will make a great addition to your branding swag. Choose from various models including those that can be easily detached and reattached for valet parking and car service centers. Get your logo laser  engraved with your company branding for permanent impact!
Tape measure Keychains
Ideal handouts for promoting DIY tutorials, construction companies and more, tape measure keychains will make a great addition to the tool kit of any home or office. Combining practicality and portability, these handouts are available in various great colors. Get your logo imprinted on these popular keychain models to draw attention to your brand wherever these are used.
 Plastic Keyrings
If a modest budget is your main concern, branded plastic keychains will make a smart choice to get your marketing message out. Offered in a brilliant palette of colors, these light weight and portable Keychains are available in various models including antimicrobial Keychains. Flaunt your branding in full color on these custom Keychains that are an absolute crowd favorite.
Need more? Browse our exhaustive collection of Keychains to choose a model that will match your promotional theme.