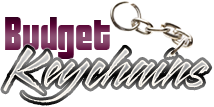 Promotional Plastic Keychains- Spread Your Message In A Colorful And Casual Way
Posted by admin
Posted on May 29, 2017
The most effective custom gifts are something that are used regularly and can be easily carried around by the recipients. A perfect promotional gift that matches this equation is imprinted plastic keychains. No matter what type of business you are in, keychains make versatile gift ideas that not many people can resist. People use different sets of keys for their home, office, car and warehouses and everytime they use these , your brand message imprinted on these will grab their attention. Custom keychains make a highly effective marketing tool and its popularity has continued to increase, which makes it a perfect cost effective way for marketing your brand. From classic leather and metal keychains to the colorful and quirky plastic keychains and bottle opener keychains, there are a lot of options to consider.
Why plastic keychains
If you want to keep the promotional costs low without compromising on the popularity of your campaign, settle for these custom keychains. Offered in a range of shapes and colors, these custom gifts will enhance your brand visibility and let you stick to the budget. These can be passed out to your regular customers or at your forthcoming trade show to make sure that your logo remains in their plain sight every day. Brilliantly colored plastic keychains are available in dime a dozen fun models and traditional designs to cater to every taste. Light weight and compact, these make great mailer campaign gifts as well.
Here are some of the plastic keychain models that you can consider.
Odd shapes grab instant attention
Quirky shaped keychains will fare well not just as functional key tags to organize keys but also as collectibles. Everybody will love to show these attractively shaped keychains in their social circles and don't be surprised at the fan following these custom keychains generate!
Computer mouse shaped tape measure keychains: Personalized computer mouse shape tape measure keychains will keep your brand right at the finger tips of your targeted marketers. It is not just a keychain but a handy measuring tape as well and this dual advantage will make these logo items well retained.
Umbrella Shape Tape Measure Keychains These cute, umbrella shaped keychains that will fit into purses, bags or pockets make the ultimate show stoppers you can think about. It will make a great gift item for summer or rainy season when people bring out umbrellas to stay safe.
Thumb Up Shape Tape Measure Keychains: Thumbs up has always been a gesture of confidence and success and these tape measure keychains will attract a lot of attention as it spreads your message and positive vibes around.
The list is virtually endless.. We have a lot of custom plastic keychains in stock. Browse our collection and choose a model that matches your needs and budget.