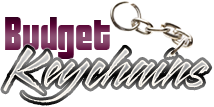 Custom Leather Keychains – Effective Corporate Promotional Giveaways
Posted by admin
Posted on July 30, 2021
Corporate gifts should ideally be classic and elegant and live up to your brand image while making your recipients feel special. Custom leather keychains make versatile gifts that tell your branding story, evoke happy memories or celebrate your business relationships. Your clients and business associates will keep these handouts closer to their hearts and will even show off their new exclusive item for everyone to appreciate.
Why leather keychains
Leather takes credit to a timeless charm and exuberance that is hard to match! When you need corporate gifts for your special clients and employees, you cannot settle for ordinary giveaways and that is where leather Keychains earn a few brownie points extra.
One can never have enough keychains in their possession- to hold the different sets of house keys and office keys or car keys but even other items like id cards or small wallets, and more. The high utility of Keychains makes it an effective promotional product to your special clientele. Even if you hand out custom keychains more often, nobody will ever hate receiving these!
To effectively promote your product or services, businesses should effectively capture the interest of customers. Handouts like leather Keychains that are designed to last long and look premium will go a long way in engaging the prospects with your message and inspiring then to talk and think about your brand more often.
For businesses to thrive and grow, quality handouts play a crucial role. Practical and portable Keychains will serve as a rolling billboard for your business wherever the recipients go. As most companies are offering promotional products nowadays, it's important for you  to offer something that will stand out from the rest.
Leather keychains are hard to resist and will  make a premium real estate for your promotional message. Unique handouts that will easily stand out from your competitors swag  is a proven way to make your recipients feel special.
Choices galore
Leather keychains are available in various classic models that will help you pick up a perfect item that matches your branding theme. From twisted models to metal and leather combo and much more, you have something special for every need. One of the most popular and effective ways to improve your brand  visibility, leather Keychains are easily recognizable and can draw people's attention to your brand logo easily.
Planning to use leather keychains as your swag?  Browse our collection to choose a model that matches your theme and budget.