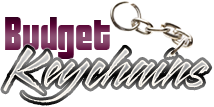 Celebrate Your Sense of Style with Custom Keychains
Posted by admin
Posted on July 29, 2021
Freebies are hard to resist for everyone and when your promotional swag happens to be something trendy and practical like custom keychains , your audience will surely be impressed. Handing out your own customized keychain could even be a crucial ice breaking moment for your business to leave a lasting statement in the minds of your audience during business events.
A useful gift is what sets your brand apart from the rest of the crop and custom Keychains  will easily make your brand the favorite choice of your clients for sure. Printed keychains can be seamlessly customized  with your brand, message and artwork to make business gifts and party favors alike.
Everyone needs a keychain that lasts long and looks great on their finger- tips. Whether your recipients are driving a car or unlocking the door, key rings demand easy attention of the users and everyone around. It is one item that everyone carries on a daily basis!
Keychains are available in various price rates and models, which makes it easy for marketers to handpick a model that will align with their brand. For instance, if you are looking for a budget friendly trade show swag, plastic Keychains will make a good choice whereas luxurious models like leather Keychains will be a better choice for special clients and corporate events. Add your logo and message on these Keychains to make it one of its type and draw easy attention at a trade show.
Even if you are not a business owner, there are million odd reasons for people to have personalized Keychains. Whether it is to highlight their home team, their hobbies or the social cause they support, keychains can be customized to share your messages and emotions with everyone around. Thus custom Keychains make great party favors, fund raising items, dame gay souvenirs and collectibles – all rolled into one.
Gone are the days when Keychains used to be plain and basic. Today, you will find countless combo models with add-on features that are designed to enhance the life style of the audience. Check out these USB Keychains that is as much a data storage device as a Keychain.
Bottle opener Keychains are one of our best- selling models not for nothing. Offered in a wide range of shapes and colors, bottle opener Keychains will make the life of any party. Add your message and artwork to make it a tangible brand reminder in the hands of your party loving recipients.
 Explore our complete line of custom keychains in every price rate to order your personalized key ring online.