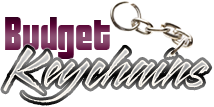 What You're Missing Out By Not Using Branded Keychains
Posted by admin
Posted on August 2, 2021
The primary objective of marketing is to make consistent brand impressions and engage the audience with your message.  The best way to attain this is to include high utility handouts like Keychains in your marketing plan.
Consumers are likely to retain practical giveaways like custom Keychains for a long time and may not even replace it as long as it works. Compared to other conventional marketing mediums such as print or television, you certainly get to enjoy more visibility and savings while hitting your target.
Popular
Keychains are something everyone needs in their everyday lives and your recipients may not even consider it as an annoying advertisement even when they carry it around regularly and be your brand advocates. This is for the simple reason that Keychains make  quite useful and practical marketing tools. Studies show that a staggering 81 percent of recipients keep the promo product because these are useful.  Need we say more?
Budget friendly
All businesses- whether start up or big corporations can make use of custom Keychains as their promotional products considering the countless models on offer. You can choose from budget friendly models like plastic Keychains or acrylic Keychains with prices starting a few cents to high end model like metal or leather Keychains that are fit for your elite league of clients. So, even with a modest budget you will be surprised at how far custom keychains can go in terms of sending your brand message across.
Let's be frank about it! Custom Keychains are a simple yet effective promotional item that makes a perfect giveaway during all events all year round. So, if you haven't been using custom Keychains as your swag, you're missing out big time. Having your own bespoke keytags can significantly help your brand to get exposure and engage your clients with your message effectively.
Why Keychains
You can never go wrong with Custom Keychains as these everyday staples will highlight your message wherever your recipients go, thereby earning you valuable impressions and apparent leads. Custom keychains are undeniably the easiest and the cheapest handouts you can start with.
Make use of the high visibility imprint space to make your message pop and get easy attention of everyone around. The best part is that custom keychains are light weight and compact, which makes it easy to hand out in person during business events or ,mail out during mass mailer campaigns.
Do you wish to add more winning points of custom keychains to the above list? Feel free to share your ideas with us on our facebook page to join an interesting conversation.
Share and Enjoy