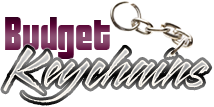 Custom Laser Engraved Keychains- Make Your Brand Imprint Stay Longer
Posted by admin
Posted on May 23, 2017
Promotional products are tried and tested items to promote businesses as everyone likes to get free gifts. It works on the simple equation of reciprocity; when you hand out a gift for someone they will be encouraged to support you or return the favor in some way. Unlike billboards and radio spots, promotional items have a long retention and shelf life and will make consistent impressions for your brand and make assured ROI.
Laser engraved keychains are elegant and will look much more classy than its actual cost. Personalize these with your brand and message. Keychains make perfect gifts for every business as everyone needs keychains in their daily lives. Make your customers feel special with these custom gifts that will encourage your recipients to come back into your store and be greeted by your brand name. The basic consumer psychology is that they prefer to shop with businesses that appreciate them and make them feel special.
Inexpensive yet elegant, these custom keychains can be personalized with your brand and message. When your customer has something personalized, there is a greater chance for it to get used up over and over again. The more they use, the more are the chances for your brand to be seen by your recipients and people around.
Creating brand awareness makes the crux of any marketing campaign and custom gifts have always been in use to enhance brand recall and to spread call to action messages. The first promotional items in US are thought to be the commemorative buttons brought out during the election of George Washington in 1789. The promotional industry has come a full circle since its humble origin; today, businesses can choose from thousands of products in all price points and types to promote their brand.
Here are some of the top selling models in custom laser engraved keychains
Carabiner Keychains – Silver Carabiner keychains ensure the ultimate hands free convenience for your customers . These can be tucked over bag handle or belt loops and can even hang ID cards, light weight flashlights and more on these keychains during outdoor holidays.
Aluminum Pet Tags: Laser engrave your brand and message on these pet tags to make your brand part of the happy moments of your recipients. These attractively colored keychains will never fail to turn heads for sure.
Can Opener Keychain Rings: Your recipients will find these keychains handy for both opening the bottles and carrying the keys. Be it on the party floor or in everyday life, these logo items will never fail to grab the attention of people around.
This limited edition laser engraved keychains will offer your customers something they can continually use in the future. It is a win- win situation. While your recipients have something they can use for a long time, your business will get more leads and exposure everytime your recipients use these. Shop right away!