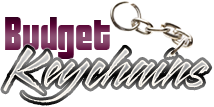 Bottle Opener Keychains- A Great Gift At Small Price
Posted by admin
Posted on May 22, 2017
How to define a good gift? Often we get queries like this from enthusiastic marketers who wish to throw in some good gifts into their marketing mix. Ideally a good promotional gift is something that is functional and always at use. So, if you are not quite sure about what to give to your customers consider giving good; something useful like these bottle opener keychains that come handy as both a keytag and a bottle opener all at once. It is a great gift idea for both men and women and can be used as a holiday gift, employee appreciation gift, tradeshow handout and wedding favors .
Offered in a range of eye popping models and price points, it is easy for you to choose an appropriate model that matches your brand theme and promotional budget. Be it the traditional bottle openers or something quirky like these animal shaped or sports shaped bottle opener keychains, we have an impressive line-up of models.
Classic
If you are looking for something classic and conventional, Keychains With Slim Bottle Opener will make a great choice. Just put the opener over the bottle and pull up to pop the top. These are great party staples that your recipients will never fail to carry; thanks to the car keys that dangle at the keychain on the other end! Be it in bar, the kitchen, living room or even bedroom, these bottle openers will make the happy hours smooth and hassle free and your brand will get a lot of attention both on and off the party halls and bars!
Quirky
Those who love to pack a surprise to your promotional gifts, these Dragon Shape Bottle Opener Animal Keychains will make a great bet. Offered in a range of colors, these dragon shaped keychains make perfect handouts during travel tradeshows, Asian themed parties, Chinese New Year themed events or personal celebrations. Perfect for gifting during homely celebrations or any other event, where huge youth participation is expected.
Sporty
Sports themed custom gifts are a rage in promotional circuits considering the cult status that sports enjoy in American society. Check out these Bicycle Shape Bottle Opener Transportation Keychains that will give wheels to your promotion. There is no shortcut to success alright; however, these bicycle shaped keychains will cut the distance to your promotional goal considerably. It is great for promoting sporting goods stores, bike stores, and any lifestyle brand or store. It will delight your customers with its unique shape and high utility value as both a bottle opener and key hanger.
We have a lot more models. Browse our collection and choose something that matches your needs. Happy shopping!