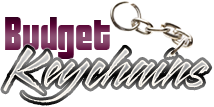 Why Custom Leather Keychains Never Go Out Of Style
Posted by admin
Posted on May 24, 2017
Ever wondered why leather gifts are popular? These are inherently stylish and elegant. People who have a taste for the finest things in life often gravitate towards fine leather when it comes to choosing gifts. Businesses can thus easily tug the hearts of their audience by exploring these custom leather keychains that offer a bit more than the ordinary.
Custom gifts like leather keychains have the added advantage of having a very lost cost factor that would make them way cheaper than newspaper or TV ads . Promotional items can reach thousands of customers at a time and still pay less than they would for a television commercial. So, if you are looking for a versatile and affordable gift item that will surely appeal to every genre of your customers, custom keychains will make a perfect choice.
In our day to day life, we all have to manage countless keys that keep your important documents and savings safe. So , keychains are something that nobody can do away with and the sheer popularity that keychains enjoy even today in the age biometric security systems clearly underline the fact that custom keychains are here to stay for a very long time as promotional gifts.
Most people never even think of buying keychains for them even though they use it many times a day. This is what makes custom keychains a red hot gift item among marketers. Available in a range of materials and colors, there is something for everyone in custom  keychains. If you are looking for a well retained custom keychain that your recipients will truly cherish, look no further than these timeless classics of leather keychains. Though these will cost you a bit more than the ordinary models, leather keychains will surely elevate your status in the style department.
This limited edition leather keychains will offer your customers something they can continually use in the future. It is a win- win situation. While your recipients have something they can use for a long time, your business will get more leads and exposure every time your recipients use these.
Take a look at some of our popular leather keychain models that will go a long way in ensuring successful promotional campaign.
Expedition Key Tags These key tags that look like leather are offered in a range of solid colors and have a metal hardware. Customize these keychains with your brand and message and make your brand part of customer's regular routine. These elegant keychains will never fail to grab the attention of people around. Be it at the conference room, on the work desks or kitchen tables, these logo items will always be the center of attraction and an interesting talking topic for everyone.
Black Leatherette Strap with Twist Clip Key Tags This will make a perfect choice as loyalty gifts, employee appreciation gifts. The beautiful nickel finish and a leatherette strap with a twist/pull out clip is its major highlight. These are great options to promote all types of businesses including men's fashion brands, salons , banks and car dealership among others.
Shiny Nickel Split Ring with Leatherette Key Tags: The metallic nickel sheen that stands out against the brawny leatherette will make it a great eyecatching model.
Browse for more models and see how these elegant keychains will make a great gift in your branding campaign!