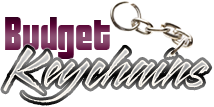 Why Would Custom Keychains Be A Great Advertising Agent?
Posted by admin
Posted on August 19, 2022
It is a no brainer why keychains make a popular promotional item. They  have a long product life and a high utility value. Apart from being highly practical, custom keychains are  also very convenient to carry around.
Your recipients would surely use keychains on a daily basis, which in turn will  bring them closer to your brand while making them feel well appreciated. Add your personal message, logo and artwork  on custom keychains to  make it unique and one of its type . This will remind customers of your brand; and subconsciously they would either purchase or promote your products.
Thus custom keychains would improve customer loyalty and encourage them to purchase from you regularly. Even simple gifts evoke a sense of reciprocity in the minds of the audience, and will inspire them to support your brand. A promotional gift like keychain would surely make customers feel valued .
Eye catching
Promotional gifts like keychains are incredibly eye-catching. Every time your recipients carry it around , it will put your brand on display and draw public attention.  Thus, your message printed on keychains will not just attract the attention of your primary recipients, but will evoke curiosity in the minds of people around as well.
Long lasting
Keychains never get discarded once your recipients become familiar with it; because it is an easy way to identify the different sets of keys in their possession. Your brand printed on keychains will travel wherever your recipients go; and make consistent impressions at one time investment. So, if you have been looking for a marketing tool that will continue to work for your brand, without any repeat investment, you might have found a perfect match in custom keychains.
As keychains have a long product life and a high utility value, customers can use it as long as they wish.  Moreover, customers will use a highly practical gifts like keychains on a regular basis to make a tangible brand reminder that enhances your brand recall.
So every time your customers use custom keychains, it would remind them of your business; besides it will encourage them to make repeated purchases. Besides that, not only do your customers appreciate this marketing gift, they will also advertise it every time when it is being used!
Budget friendly
Keychains are an inexpensive way to advertise and market your company without going over budget. Available at prices starting just a few cents, keychains have one of the lowest costs per impressions among promotional giveaways. These highly functional handouts will ensure endless advertising and will make a great incentive for your business. Long retention coupled with low cost advantage will make keytags promotional giveaways with a high ROI.
By distributing Keychains imprinted with your company logo, you can easily increase your market exposure and reach out to a large audience every time your recipients use it . Wherever they go , they advertise it.
Thus custom keychains would certainly enhance brand awareness and bring in more leads. Greater the awareness the more leads it brings. Isn't this what all businesses are aiming for? So hurry up and get one of these keychains as a promotional gift today!