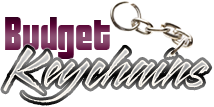 Boost Sales with Budget Friendly Keychains
Posted by admin
Posted on August 22, 2022
Looking for a clever use of promotional resources while boosting your sales? Cost effective handouts will make a great choice. The major factor that influences profitability would definitely be the promotional cost. In order to reduce expenses, companies need to make the most of their marketing dollars. Product experts suggest trendy keychains as one of the best giveaways!
Attract attention with eye-catching keychains
Let's be frank about it. To attract customers' interest, businesses should consider giveaways that are interesting and highly visible! Available in a wide range of shapes and colors, custom keychains will draw attention of customers of all age groups and demographics.  Your clients and customers will definitely be captivated by these colorful and cute looking keychains ! So, if you have been looking for an inexpensive way to attract some attention to your business, keychains could well be a great choice.
Easy to customize
Keychains are highly customizable as well! Add your logo, message or artwork as you wish to create the best promotional impact.  You can even choose models that will reflect your product line. For instance,  if you are in the beverage industry, you can choose bottle opener keychains that will complement your business theme while your recipients  have a multi functional keychain that they love to show off.
Why should you brand these keychains ?
Branding the keychain helps to improve brand recall. Your logo and message on keychains will remain in plain sight of the audience and future prospects and will engage them with your message in a subtle way. Thus, they will definitely make a good advertising agent! The best part is that your recipients who get these promotional products as gifts are more likely to refer their friends and  colleagues to your  business.
Practical
Customers will love to receive a giveaway, which is highly functional, which they can use on and on in repeated occasions. Keychains are something everyone needs to keep their keys safely and at easy access. Inexpensive, practical and simple – keys will definitely grab easy attention.
Budget friendly
Likewise,custom keychains are cost effective. So, it is a great choice for budget marketing and mass events like trade shows and mailer campaigns. Keychains are also available at prices starting from a few cents, which makes it a great choice for startup companies and low cost marketers.
Fully customizable
Moreover, keychains have a generous imprint space for you to place your logo and message. You can even come up with a creative design that will catch customer's attention. Your message on keychains will be seen by a crowd of people at the same time thanks to the visual appeal that keychains enjoy. Thus it will become easier for your prospects to relate to your brand, which in turn will increase your brand awareness.
Popular
Promotional products  that make a statement are the ones that will reflect the market trends and offer an awe inspiring product that your clients will love. In addition, functional handouts like keychains are something everyone will need. Reports show that  most consumers prefer  practical giveaways  rather than novelty items. That is another solid reason for you to invest in custom keychains.
Are you planning to make keychains your promotional swag? Share your ideas with us on our facebook page.