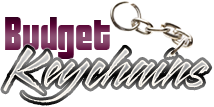 Why Keychains Make Proven Employee Gifts
Posted by admin
Posted on January 13, 2022
Custom keychains have always been classic gift choices for marketers to spread the word and enhance their brand recall. 
Keychains are available in a wide range of models these days. Bringing together both the old world charm and modern features that will appease the contemporary users, keychains have indeed evolved a lot in recent times. Custom keychains are definitely the first choice for businesses as corporate giveaways and employee appreciation gifts!
Advantages
Functional
Custom keychains are something everyone needs to keep their valuable keys at easy access.  Choose from a range of multi functional keychains  with added features to ensure more value for your promotional dollars. For instance, check out these  USB keychains that will impress the digital audience. Your recipients will find it useful to store documents or personal files!  While your brand gains an  unlimited exposure.
Easy to Use
Keychains are extremely handy and easy to use. These travel size accessories will thus take your message wherever your clients go.  Popular across all age groups and demographics, custom keychains will indeed make a time tested handout for all types of promotional plans.
Incredible choices
In addition, keychains are available in various models like metal keychains, plastic keychains and leather keychains among others. Available in a wide range of attractive colors and finishes, keychains will easily complement your branding theme. Keychains will surely be a perfect choice whether you fancy a retro touch or contemporary tone to your campaign.
Branding
Branding your logo is significant to grab the attention of potential customers. Keychains have a high visibility, strategic imprint space for you to place your logo and message.  Your brand on it will thus help build customer recognition that eventually increases brand loyalty. A creatively designed keychain will easily stand out  and gain a competitive edge over your competitors. Choose from a various customization methods like color print, silk-screen print, laser engraved print, and embossing that is appropriate to the  material of the keychain that you choose.
Popular
Companies in any niche will find custom keychains ideal handouts. It can effectively boost your brand performance in various ways. Whether you wish to use it as a promotional product, party favor or mailer item, these versatile handouts will never let you down. Furthermore, these products can be fully customized to match the client's tastes and your branding  requirements.
Need more tips? Reach out to our product designers who have vast experience in designing custom  Keychains for your business. Also explore our complete line of custom Keychains for inspiration.