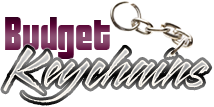 USB Keychains Make Perfect Employee Gifts
Posted by admin
Posted on January 12, 2022
 You might have seen many different types of promotional products. However, reports show that practical giveaways like multi functional keychains with different features definitely stand out easily. 
You will be surprised by how useful USB keychains are especially for employees who are always on the go- making it an ideal employee appreciation gift.
 Benefits of USB Keychains
Versatility
These keychains not just hold the keys  safely but help your clients and  employees to store , share and carry  data around.  Ideal for saving presentations, documents, and projects, USB Keychains make data management easier for your employees while ensuring consistent impressions for your brand win-win
Easy to distribute
Light weight and compact, USB keychains can be distributed in person or mailed out easily.  Better portability would mean that your message will get a wider exposure and better recognition. Your prospects will surely prefer giveaways that are easy to carry around like custom keychains. It is another solid reason for you to invest in these classic handouts of keychains. 
Functional
The unique feature of this USB flash drive is its adaptability to almost any device. It suits devices that have USB plugs, which makes it especially convenient for employees for both work and home. Every time they listen to their favorite playlist or watch a movie, your message will enjoy a grand display in front of not just the recipients but everyone around. 
Variety of Colors
 USB keychains are available in a range of popular colors . Thus you can choose a model that match your corporate colors  to make it more engaging. Branding your company logo on something useful as a USB  keychains can be crucial to build brand recognition and increase brand loyalty of employees, even beyond their working life.
Easy to customize
Make the best use of the high visibility imprint space to position your brand and message. Anything printed on it will stand out to both your employees and in fact anyone who sees these tech accessories.
Budget friendly
Custom keychains  have one of the lowest costs per impressions, which in turn will make it a great choice for budget promotions and mass events like trade shows. Thus these high utility gifts will suit  the promotional scope of even start- up companies or budget marketers alike.
What makes keychains your favorite marketing tools? Share your thoughts with us on our facebook page.