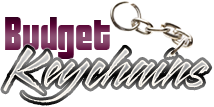 Imprinted Keychains That Can Do  A Lot More Than Carry Keys!
Posted by admin
Posted on August 18, 2021
The mere mention of keychains may conjure images of plain and bland key rings that are designed with just the basic purpose of carrying keys.  However, Keychains have come a long ways since being nondescript items to cater to the changes in the life styles of the modern users.
Today you will find tons of multi functional keychians tat can pop the top of bottles,  double up as a flash drive  for the company presentations. Flashlight keychians that light up the way or tape measure keychains for all those DIY tasks- you name it you will find it all here in the promotional world of custom keychains.
Here are some of the interesting models that everyone will like.
USB Keychains: Your customers will not have to worry that their storage is full or they forgot their presentation anymore when they have a convenient USB flash drive right at their finger tips. Your logo and message imprinted on these logo items will get a lot of attention during business events , trade shows and corporate events.
Bottle opener Keychains. Make your logo the life of any party by handing out these custom bottle opener Keychains. Offered in a wide range of shapes, colors and sizes, these Keychains will make a high visibility billboard for your message wherever they go.
Floating Keychains: Pool parties are fun and boisterous. Now your employees and clients can indulge in the shenanigans and unleash their wild partying instincts  without having to worry about their keys going missing. Designed to stay afloat, these Keychains will make a perfect choice for all water based fun activities. Your party loving crowd will even love to indulge in a throw and fetch game in the pool with these brilliantly colored Keychains that bear your name!
Tire gauge keychains: Impress the wanderlusts with these handy Keychains that will ensure that your recipients will never end up with a flat tire in the middle of their road trip. Offered in a wide range of models, these Keychains are something hard to resist!
Tape measure keychains: The DIY enthusiasts might find it handy to measure the garden hedge they are setting up while the weight watchers can use to keep an eye on their waistline. No matter how your recipients choose to use these Keychains, your message imprinted on these high utility, combo Keychains will never get overlooked!
Flashlight Keychains: Offer a source of light anytime anywhere with these highly popular models of flashlight keychains. Show how much you care for the safety of your clients with these Keychains that are available in various colors, shapes and models. It is often exchanged among the users, which in turn will take your message further ahead.
Looking for more? Browse our complete line of Keychains to choose a model that will engage your audience with your message big time!