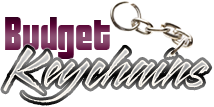 5 Different Ways Keychains Build Brands
Posted by admin
Posted on January 14, 2022
Keychains make a budget friendly giveaway for brand promotions when businesses need innovative strategies to stay in the race and beat the competition.
Corporate giveaways like keychains are one of the best ways to promote your company.Light weight and easy to distribute, custom keychains make excellent gifts with purchase, referral gifts, fund raising item and so much more. Ideal for customers,, clients and employees, these versatile giveaways will also fit every budget and promotional plan.
Awesome Benefits Of Branded Keychains
Reinforces Employer-Employee Relationship
Show that you care for your employees to enhance the scope of your whole branding. Keychains make a perfect gift idea for you to appreciate the hard work and devotion of everyone in your team to boost their brand loyalty. After all, a healthy relationship between the employer and employees is important in ensuring your brand's success.
Small yet thoughtful giveaways like keychains will indeed go a long way to continually motivate them. High utility, personalized employee gifts can enhance the motivation of your employees and will serve as befitting rewards for their contribution.
Boosts your team's Morale
Show that your employees are well appreciated and make them feel special by handing out practical gifts like keychains . It will definitely boost their morale, productivity and above all brand loyalty. Appreciation of their good work is all it takes to make them feel empowered. Moreover, you don't have to find something expensive to carry out this plan. Practical handouts that are something personal like keychains will make a great choice.
Promotes A Positive Working Environment
Creating a positive working environment will have a huge impact in enhancing the employee's performance. When they are happy  and positive, they will be inspired to ensure better results at work . So, if you wish to create a conducive workplace environment for them, look no further than gifts like logo keychains.
Reinforce relationships With Your Business Partners
Branded corporate giveaways like keychains can indeed be a token of gratitude to your business associates . It will enhance your brand image and leave a lasting impression on the market.  Choose elegant models like leather Keychains or metal keychains that reflect your professional image to create the right impact.
Promotes Brand Awareness
The main objective of giving corporate giveaways is to promote brand awareness. Put your brand on a wide display and make consistent impressions with portable handouts like keychains that your clients can incorporate into their daily lives. Anyone will absolutely love to receive such promotional products that will help them stay organized and simplify lives.
How do you plan to use custom keychains in branding? Share your thoughts with us on our facebook page.