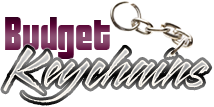 What Makes Custom Keychains Different?
Posted by admin
Posted on May 6, 2022
Keychains are everywhere! It doesn't matter if you're driving, walking, or at home, keychains will remain at close access for everyone! This is what custom keychains a popular promotional merchandise.Light weight and easily portable, keychains are easy to distribute for marketers, and easier to carry around by the recipients. Win-win
Missing keys are indeed a common cause of concern for most people. Reports even show that on an average, people in most households spend a lot of time searching for keys. We all deserve a moment of peace. So, can there be a better way to ensure it, than these handy printed keychains as gifts. It will keep the keys of your recipients safe and make them feel reassured.
Let your customers go about their everyday life in peace, and enjoy their fun moments with family and friends without having to bother about keys any more.
Versatile
Keychains  are undoubtedly a good choice for  companies in all industries because they can be used at all times. Whether you prefer to use keychains as thank you gifts, mailer items, referral items or milestone gifts, custom keychains will surely fit your bills perfectly.
Easy to customize
The best thing about branded keychains is that it makes a great marketing gift for your business.  Put on your creative caps to find an interesting message, tagline or logo to increase brand awareness. This is how you can engage your potential customers and expand your business!
The winning points  of custom keychains
High-quality
Further, keychains are available in various material choices like metal, leather, acrylic and more. Unbreakable and easy to manage, custom keychains will indeed make a  long term tangible reminder for your brand at one time investment.
Easy to distribute
Moreover, Keychains are a great product to give away at local businesses and any other event; where you want to promote your brand. Perfectly portable for travel and everyday use, keychains are also easy to carry and store. This is what makes them a very effective giveaway. Popular among every genre of audience, keychains are  especially  great for commuters and people that are always on the go.
Reusable
The reusable nature of  keychains will indeed make them long term branding tools, which the prospects can use over and over again. Also keychains are available in  so many different colors and styles, you can choose one that fits the image of your company or event.
Would you love to get them for your next marketing campaign? Reach out to our team to get started.