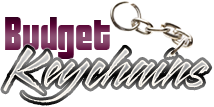 Keychains Keep Your Brand In Plain Sight
Posted by admin
Posted on May 9, 2022
Everyone needs keychains  in their everyday lives to keep their important keys safe and well organized. Keychains are undoubtedly one of the most popular promotional merchandise because of their high utility.
Interestingly, custom keychains have evolved with the changing trends  in the market. Today, you can choose from a wide range of innovative models like flashlight keychains  and bottle opener keychains among others that will catch the attention of people around.
 Why custom keychains ?
The Product Design
An attractive promotional product design is an important factor in ensuring a successful brand promotion. Keychains also come in a range of interesting models that makes them unique .
Utility
Further, the most prominent reason why promotional keychains are continuously gaining popularity is its unrivalled utility.  Everyone irrespective of their age or demographics may need keychains.  Thus keychains make a great marketing tool to connect with every genre of audience- irrespective of their tastes and life styles.
Customizability
Keychains are highly customizable; so come up with some interesting  creative ideas to turn  your keytags into  bragworthy gifts. Think beyond your logo by coming up with taglines and call to action message that will inspire your audience and bring  them closer to your brand. The best part is that custom keychains are available in a wide range  of material choices, each of which offers a different customization method.
For instance, custom metal keychains can be customized by laser engraving method while embossing will be an ideal method for  leather keychains. Explore the available options to come with the most appropriate method to customize keychains to suit  your branding requirements; to reflect the brand quality while enhancing the effect on the promotional material.
Great gift Idea for All Ages
Further, custom keychains make a simple and straightforward way of reminding your recipients that you value them. They can bring it anywhere with them and stay at peace about the safety of their keys. So, if you are looking for a versatile promotional giveaway that will impress people of all ages, then this is it!
Engaging
Custom keychains are visually appealing thanks to  its incredible color choices and textures . Add a modern spin on this classic item with your artwork and designs.
Meets every Promotional Strategy
Products like keychains can easily be incorporated into any marketing plan. These are also ideal for on-pack promotions, referral giveaways or gifts with purchase among others. So, when you invest in custom keychains you have a gift that will meet all your promotional needs.
Have a better idea on custom keychains? Do share with us before exploring our complete line of custom keychains .