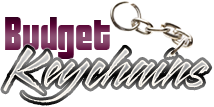 Top 4 Marketing Traits of Custom Keychains
Posted by admin
Posted on May 5, 2022
 Keychains as promotional giveaways may not bring up any surprises for marketers probably. However, delve deeper to find more about the incredible promotional scope that these pint sized handouts have.  Not many custom gifts can match the popularity of custom keychains and the incredible price advantage that these offer.
Practicality
Who could say no to a useful promotional item? As consumers continuously prioritize utility  and convenience, it makes sense why brands choose  practical handouts like keychains as their merchandise. This is something that your customers will truly want and can use it in their daily lives. They can use it in their home or even in their workplace, which effectively expands the reach of these custom promotional items.
Great Collectibles
Further, people are fond of collecting interesting things like keychains in various shapes. Keychain collection is a  popular hobby for people around the world. Thus, custom keychains will make your brand part of their life style and hobby for sure. With the different colors available and the exclusivity that keychains offer, it will definitely inspire your customers to collect them all.
High retention
Another factor that makes these custom keychains an effective marketing tool is its high retention. Your recipients will never think of discarding these everyday items as long as they work. Thus your brand will enjoy an incredible display on these ecofriendly handouts. It will also remind them of your brand and motivates them to be at your store more often thereby pushing up the foot falls at your stores.
Popular across all age groups
In addition, keychains are custom giveaways that are popular across all age groups and demographics. So, choose crowd pleasing handouts like keychains that are popular across every genre of audience. If you are looking for a gift that will surely impress everyone on your gift list, look no further than custom keychains. It works!
Something special for everyone
Gone are the days when keychains used to be simply plain and bland. Today, it is available in a wide range of models at every price rate that offer something special for everyone. From classic leather keychains in gift boxes to something quirky like floating keychains or bottle opener keychains, you have something to cater to every call. Make the best use of the eclectic collection of keychains to make your brand popular.
How do you plan to custom keychains in your promotions? Share your thoughts with us on our facebook page.